Collisions 'cut by a third' during M1 Safety Week
Written by: Fuel Card Services, Last updated:14th February 2022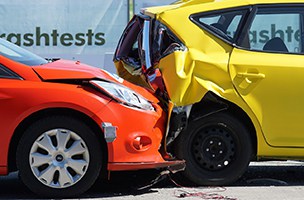 M1 Safety Week took place back in May and Highways England has now revealed that collisions during the week were reduced by around a third.
The announcement highlights the significant reduction in accidents that can be achieved when motorists are more aware of what is going on around them.
A helpful reminder to all drivers
Taking place from May 13th to 19th, the week-long campaign saw average collision numbers fall from 90 to just 64.
It saw police officers stopping 200 dangerous drivers travelling on the M1 and reminding them of the basics of safe motorway driving practices. This included the need to maintain attention on the road at all times, to never use handheld devices and to cut their speed.
Richard Leonard, head of road safety at Highways England, said: "We've been really impressed with the results of our week of action on the M1, which shows how making little changes to the way you drive can make a big difference to safety on our motorways."
He added that drivers are encouraged to remember the basics of motorway driving at all times, as this will improve safety for everyone.
Jenny Smith, general manager for Tele-Gence, commented: "All drivers should remember the dangers of being distracted at the wheel and the M1 Safety Week serves as a poignant reminder of the benefits to road safety that greater attention to the road can bring."
Your business can benefit from affordable telematics with no hidden start-up fees or long-term commitments. Find out how at www.tele-gence.com
back