Carbon offsetting schemes help green-minded fleets
Written by: Fuel Card Services, Last updated:13th February 2023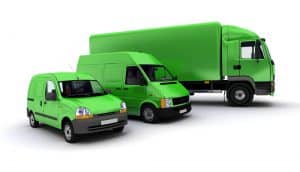 Carbon offsetting schemes help green-minded fleets to see the bigger picture and fulfil their corporate social responsibility obligations. Christopher Smith reports
Fleet decision-makers are facing continual pressure to reduce emissions and the environmental impact of their vehicles.
Latest Fleet200 research shows that the average CO2 emissions from some of the UK's largest fleets fell 4.1% compared to 2014, from 121g/km to 116g/km. This is equivalent to 10 tonnes per year of CO2 for a fleet of 100 cars.
Some fleets have achieved average emissions as low as 97g/km.
Carbon reduction can often be achieved through improving vehicle technology and adopting car procurement policies which are incentivised by the CO2-based company car tax regime.
But, if fleets want to go beyond adopting cleaner vehicles, what else can they do to reduce their impact on the environment?
One option is to participate in a carbon offsetting scheme. These have been in existence for a number of years and usually 'offset' the carbon footprint of a business through issuing credits, which are then spent in projects and schemes designed to support the environment and capture carbon, such as planting trees.
For fleets, the majority of carbon offsetting programmes work by calculating the CO2 produced based on the amount of fuel bought.
Mike Capper, business development manager at BP Target Neutral, says: "We would always encourage businesses to reduce their emissions as a first plan of action."
back