FORS: What is it and how does it benefit fleets?
Written by: Simon, Last updated:28th March 2023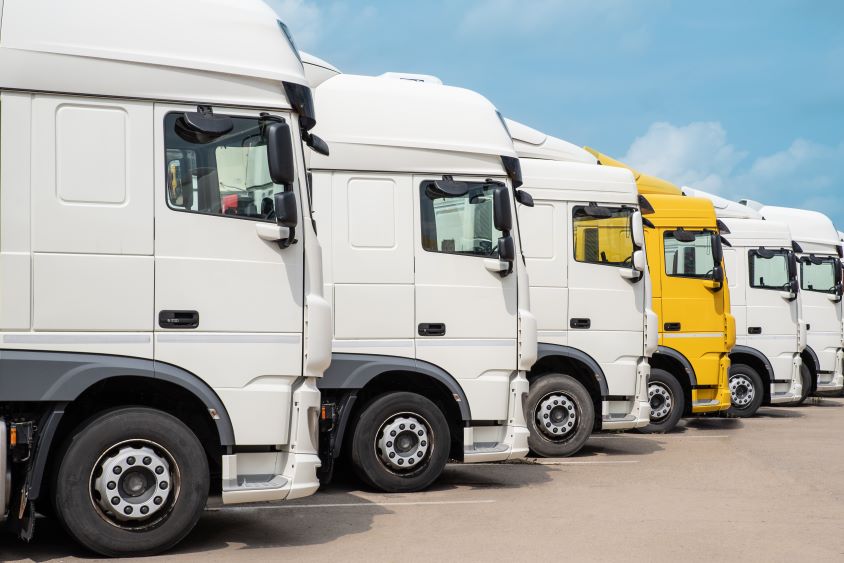 Securing valuable accreditations that are well-regarded in the fleet industry is one way you can quickly ramp up the authority of your company's fleet, and one of the most respected accreditations you can get your fleet set up with is the Fleet Operator Recognition Scheme (FORS).
In this blog we'll take you through the various levels of FORS accreditation you can achieve, as well as the benefits the Fleet Operator Recognition Scheme has for both fleet drivers and managers.
What is FORS?
The Fleet Operator Recognition Scheme (FORS) aims to ramp up standards in fleet operations with a focus on areas such as road safety, fuel efficiency, and carbon emissions. Measuring performance in these areas give fleets an opportunity to demonstrate the positive advancements they are making, which is not only valuable for reputation but also for both driver safety and environmental responsibility.
To gain the FORS accreditations, you must simply prove that you are meeting the requirements of the level of accreditation you are looking to achieve.
FORS Accreditations
There are three tiers of FORS accreditation: bronze, silver and gold. Each tier builds upon the last and has a different set of requirements to demonstrate best practice in specific ways.
The standards for each tier of FORS accreditation are outline below:
Bronze Accreditation
For the bronze accreditation, FORS will audit your company; offering you tools and resources to help you pass. After you pass this audit, you will achieve your bronze FORS.
To start, you simply need to register your business at the FORS website. Then download the standards documentation to get to grips with what the audit will check and the standards you'll need to meet. FORS will audit your company within 90 days of registration.
Silver Accreditation
In order to achieve silver accreditation, you will need to meet all the standards outlined in the bronze accreditation as well as ensuring your fleet is compliant with CLOCS Standard for Construction Logistics and the TfL Work Related Road Risk.
Whilst more in-depth than the bronze FORS audit, the process is the same and the information and guide can be found online at the website.
Gold Accreditation
The highest standard of compliance, the gold FORS accreditation requires you to also promote the FORS standard through your supply chain. You must additionally demonstrate meaningful improvements from your Silver accreditation.
Benefits of FORS accreditation
Benefits for fleet drivers
Fleet drivers can put to good use the vast range of courses and e-learning opportunities offered by FORS, helping them to improve and maintain a high standard of driver competency and safety. These learning opportunities can help fleet drivers become more aware and mindful of the safety aspects of their driving (benefiting themselves and other road users), as well as their impact on the environment.
Courses include:
Beyond Compulsory Basic Training – for delivery drivers in urban environments.
Safe Urban Driving – for commercial HGV operators.
TruckSmart – for commercial HGV drivers.
VanSmart – for commercial van drivers.
LoCity Driving – for commercial HGV and van drivers.
Benefits for fleet operators
For fleet operators, FORS also offers a range of courses and e-learning opportunities that can be useful in improving their performance in their role.
HGV/PCV Fleet Management Essentials – for supervisory staff working to achieve O Licence.
Car/Van Fleet Management Essentials – for supervisory staff operating car and van fleets.
Toolbox Talks – to help operators communicate with their staff.
Collision Management – Road Risk Champion and Collision Investigator.
FORS Practitioner – series of workshops designed for transport managers.
Saving money with FORS
Other than the clear safety benefits that come with operating at a FORS worthy standard, holding a FORS accreditation can also save your business money. From reducing incidents and accidents to reducing fuel spending, FORS can help your fleet make small but impactful changes that will quickly turn into savings for your company too.
FORS can help your fuel consumption by teaching fleet operators useful ways to track fuel usage, and teaching fleet drivers tactics for how they can drive in a less consumptive manner, like cutting down time spent idle and being tactical with driving speeds and journey planning. Good for both the environment and the company bank account.
Fleet management tools from Fuel Card Services
Put the new skills you learn through your acquisition of the FORS accreditations with software and telematics systems that will complement and assist your fleet management. From managing fuel spending and consumption with our Mileage Count, to keeping track of driver safety and habits with TeleGence telematics, we can help support you in managing your fleet efficiently and effectively, with money saving opportunities across the board.
If you are interested in learning more about what we offer or would like some support in choosing the right fleet management tools for your fleet, get in touch today.
back