Auto Trader predicts the car of the future
Written by: Simon Pavey, Last updated:14th February 2022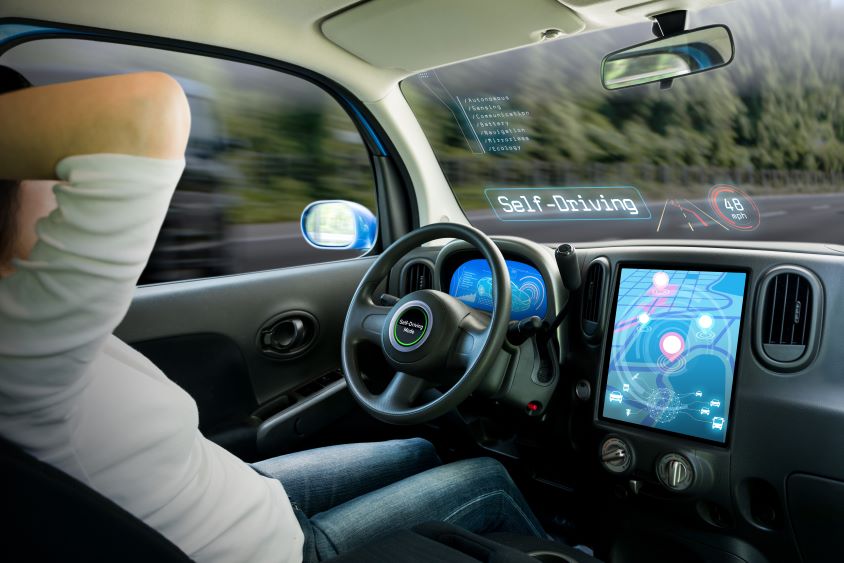 The car of the future will be "a home from home", a place where passengers can relax and unwind in comfort, according to the latest predictions from Auto Trader.
What will cars be like by 2050? Well, Auto Trader's design team have come up with a thought-provoking concept that does away with the traditions of motoring and embraces a new, automated future.
Full autonomy and a safe space to relax
A key design element of the car of 2050 will be the fact it is fully electric, with all remnants of the petrol/diesel era consigned to the history books.
It will also be fully automated and driverless, meaning connected systems will take over all aspects of the actual driving, meaning the vehicle's occupants can simply sit back, relax and enjoy the ride.
As a result, Auto Trader predicts the interior of the cars of tomorrow will be very different from today, with the driver's seat completely taken out and replaced with a comfortable, expansive interior that allows all occupants to engage.
Futurologist Tom Cheesewright argues: "Tomorrow's car takes you from A to B with minimum fuss and in maximum style. Future technologies will give designers free rein to create more space and comfort, so that we can get on with our lives while an AI takes care of the driving.
"While our cars won't be flying any time soon, we can all benefit from cleaner, quieter, safer roads. In just 20 years, the age of the combustion engine will be well and truly over."
Innovations in leisure and aesthetics
Another element of the future design for cars in 2050 will be the extent to which owners will be able to customise and personalise their vehicles.
Auto Trader's Rory Reid commented: "It's no surprise that the 2050 car will be fully electric, but it's fascinating to think what these advancements, including driverless tech, could mean for the actual design of cars and how they could be used."
He added that the advent of technologies like 'digital paint' could also prove ground-breaking in terms of vehicle design and satisfaction.
"People are increasingly using technology to express themselves and this tech would remove the need to wait for a colour of car to come into stock or fork out extra to have a car spray painted a certain colour."
Other innovative aspects of the 2050 concept include voice-activated controls, preferred options for driving style – are you rushing to office or out for a leisurely drive? – and the widening of in-car entertainment, such as internet-connected TVs or in-car gaming.
Jenny Smith, general manager for Tele-Gence, commented: "Trying to figure out what the cars of tomorrow will be like is no easy feat, but the boffins at Auto Trader believe we'll all benefit from the uptake of driverless technology. It's certainly something that appears a feasible future, but we will miss the days when the driver was truly at the heart of the driving experience."
Your business can benefit from affordable telematics with no hidden start-up fees or long-term commitments. Find out how at www.tele-gence.com
back