Attention to detail keeps our customers happy
Written by: Fuel Card Services, Last updated:11th August 2020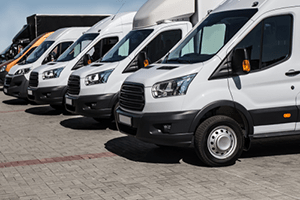 Our customers appreciate it when we go the extra mile, but the fact that our account managers are always on the ball with great attention to detail is what really helps us to stand out.
It's something that our account manager Mike Anderson recently received some high praise for providing.
Always sweating the little things
Craig Bradburne, EMEA project implementation manager EES OEM at Anixter, stated that during the tender and application process, Mike's service and attention to detail were key factors in convincing the company to switch to Fuel Card Services.
"He strikes the right balance with frequency of service calls, and always responded in a timely manner if I had to leave a message," Craig said, adding that Mike took the time to "understand our needs" and delivered the right proposals to best serve the business.
"In summary, Mike was a key factor in us switching our business to FCS and I look forward to developing a similar relationship with Stephanie – our new account manager."
The company is headquartered in Chesterfield and operates a fleet of 60 vehicles from multiple depots across the UK.
Anixter has a monthly spend of approximately £16,000 and use a mixture of Diesel Direct and BP fuel cards.
Ellie Baker, brand manager at Fuel Card Services, comments: "Always paying attention to the needs of our customers makes us a top choice for any business seeking support with their fuel usage."
back