Approachable and friendly staff make all the difference
Written by: Fuel Card Services, Last updated:11th August 2020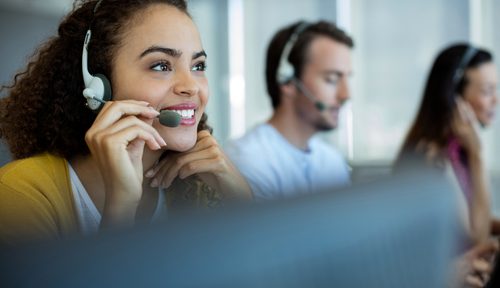 Our amiable account managers are at the front line of tending to the needs of our customers, so it's always great to hear when their efforts have a real impact.
This was precisely the case for Playground Installations South West, who recently joined us as a new client.
Always here to provide support
Laura Baker, officer administrator at Playground Installations South West, has been in touch to share her positive experience of working with our account manager Leanne.
"Leanne helpfully talked through all the options available to us, so we could work out what would be best for the firm," she commented. "There was no pressure to buy, just helpful, clear and friendly advice."
"I am extremely thankful for all her help and great customer service throughout. She was so easy to deal with, approachable and always friendly."
Overall, Laura revealed the company is very happy with our service, concluding: "Fuel Card Services make it easier for us to get fuel. It offers a flexible way for us to be able to get fuel without having to give out money or pay back employees."
Playground Installations South West operate a fleet of three vans and have a monthly spend of approximately £1,200. They make use of the Shell One fuel card to draw both diesel and petrol fuels for their vehicles.
Ellie Baker, brand manager at Fuel Card Services, comments: "It's great to hear from another satisfied customer and to know our top-quality service is what really helps us to stand out from the crowd."
back