BP Quality Fuels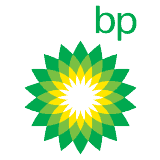 Fuel demand is continuing to increase in the transport industry. BP provide solutions that reduce fleet costs and deliver less impact on the environment.
BP continues to develop cleaner quality fuels, which supported by efficient operations and the highest standards of safety and environmental care, ensures that our BP Plus Bunker Diesel Fuel Card customers needs will be completely satisfied. Should you operate a truck, bus, coach car or van fleet, BP's products are available wherever it is most convenient for your operation.
BP continues to focus on areas that matter to its business fleet customers. It's expertise and knowledge in fuel management helps our BP Plus Bunker Diesel Fuel Card customers to make savings in operational costs and improve business performance. While we work with BP to bring operational savings to our customers, BP also work to develop cleaner fuels – BP Ultimate, and alternative fuels such as LPG and future fuels such as Hydrogen. BP also run intensive road safety programmes and have joined with other fuel and automobile manufactures to produce a report on transport related issues.
BP aim to provide the cleaner fuels, together with great customer service from the fuelcard people, that will keep your business running efficiently and safely.
BP Ultimate is a range of unique diesel and petrol fuels that deliver more performance with less pollution.
BP Ultimate is a new generation of unleaded petrol and diesel fuel designed to deliver improved performance together with lower emissions. BP Ultimate improves engine efficiency and actively cleans engine valves and fuel injector sprays. In brief, the advantages of BP Ultimate fuels are:
Improved Combustion Efficiency
More Power and Responsiveness
Better Engine Cleanliness
Reduced Engine Noise Levels
Less Smoke and Fewer Harmful Toxic Emissions
The exceptional properties of BP Ultimate fuels make this premium offer a valued choice for the vast number of motorists, road transport and professional drivers.
BP Ultimate is available at an additional charge to customers of Fuelcard Services using their BP Plus Bunker Diesel Fuel Card, please ask your Account Manager for details.
Please take just two minutes to complete our contact form below so that Fuel Card Services can help find you the best fuel cards for you and your very individual business needs.
Alternatively, you can call our dedicated Fuel Card Services team on 0844 870 9988 .