BP One Fuel Card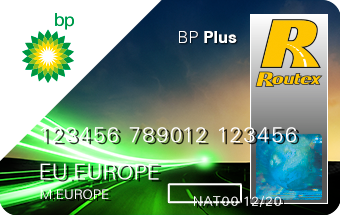 For convenient refuelling in and around towns, major routes and motorways, apply for the BP One fuel card. As well as BP, this card is also accepted at Esso, Texaco, and participating Gulf service stations – you'll have access to over 3400 sites.
With over 77 BP motorway sites where you can save up to 7p per litre, plus competitive fixed weekly prices for diesel and petrol across the BP network, you'll also be saving money every time you refuel with the BP One fuel card.
The benefits of a BP One fuel card
Service
Can be used at over 3400 service stations
As well as BP, this card is also accepted at Esso*, Texaco* and participating Gulf*
*Subject to surcharge
Convenient refuelling
Highest quality nationwide network, 90% of people live within 5 miles of a BP service station
Motorway coverage
BP has the most extensive motorway area network with 77 sites
Join BP's loyalty Scheme: BPme Rewards
Choose your reward from gift vouchers or the gift catalogue or redeem your points at BP sites.
Savings
Competitive fixed weekly price on diesel and petrol
Discount diesel and unleaded available at all BP sites
Up to 7p per litre saving on motorways
Available at all BP motorway service stations
Improve fuel economy
Using BP Ultimate fuels helps your engine perform at its best
Interest free credit and simple payment terms
No advance payment for fuel, only pay for the fuel you use
Security
No unauthorised
purchases
BP One fuel card use restricted to fuel, lubes and Adblue
Quality fuels
BP advanced fuels help vehicles run more smoothly and efficiently
Manage your account securely online
Through our portal:
My Fleet Hub. Check transactions, cancel cards, etc.
Save up to 10p per litre on fuel
Find the best fuel card for your business and start saving.