37p per litre difference in motorway fuel costs
Written by: Fuel Card Services, Last updated:11th August 2020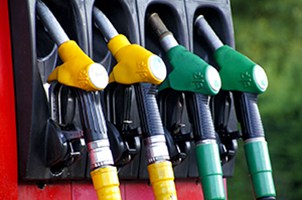 New research has highlighted a significant increase in fuel costs at motorway service stations, with up to 37p more paid per litre than at garages less than three miles away.
Data compiled by PetrolPrices.com revealed the significant premium many motorists could be paying for the convenience of filling up on the motorway network.
Paying a premium for convenience
According to the company's findings, additional charges are being seen as standard at all motorway service stations, with drivers paying up to £20 more per tank of fuel in some areas.
Examples include Leicester Forest East services, which charges 37p more per litre than the nearby Sainsburys Fosse Park garage, which is located just 2.1 miles away.
Bridgewater services on the M5 in Somerset is also charging 29p more per litre than Sainsburys Bridgewater, which is just 2.5 miles away.
Kitty Bates, consumer spokesperson at PetrolPrices.com, commented: "Our research shows that many motorway service stations are pricing their fuel well over the odds.
"Their argument is the costs are higher. However… we would encourage drivers to find the best fuel deal local to them."
Ellie Baker, brand manager at Fuel Card Services, comments: "Fuel is a significant cost for fleet operators and therefore small price differences matter. However, these aren't small differences that we're talking about, so always seeking the cheapest option to fill up is something you should encourage your drivers to do."
Find your nearest pump with the FREE DriversClub fuel finder app, available on Android and iOS.
back