​These are the best cars for towing in 2018
Written by: Abaranji Sivakumar, Last updated:14th February 2023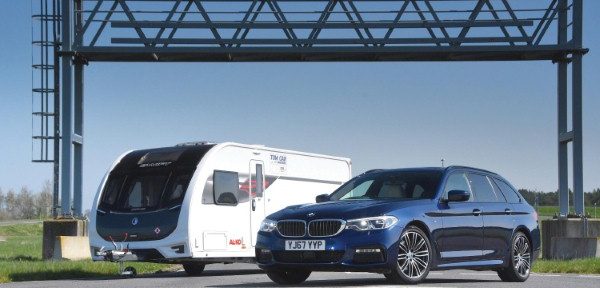 When it comes to naming the best car in its class, towing capacity is not the first thing everyone thinks of. But for anyone with a caravan or trailer it is extremely important.
The Camping and Caravanning Club is one organisation where this issue will be of paramount importance and it has published its list of the best cars in each category for towing capacity.
Experts at Practical Caravan and What Car? magazines joined the Camping and Caravanning Club, with the BMW 520d Touring xDrive M Sport taking the overall top prize and the weight-specific prize for vehicles weighing between 1700-1899kg.
There were several specific categories based on weight. The Skoda Octavia Hatch won in the 1400kg category, with the Skoda Superb 2.0 Executive taking the 1400-1549kg prize. The best car in the 1550-1699kg category was the Peugeot 5008 and the 1900kg+ prize was taken by the Land Rover Discovery 3.0.
For an ultralight tow car, Volkswagen's one-litre petrol auto Polo came out top, while the Kia Stinger was the best petrol tow car. The best family SUV was the Volvo XC40 and the fuel economy prize was scooped by the Hyundai i30 Tourer Premium.
David Motton, the tow car editor for Practical Caravan magazine, said the BMW 520d was a worthy victor over rivals such as the Jaguar F-Pace and Volvo XC40.
He remarked: "Clearly, this is a towing competition first and foremost, and when it comes to pulling a caravan confidently and securely, the BMW 5 Series has few peers. There wasn't a single one of our towing tests in which the BMW showed any weakness."
While a BMW may be beyond the means of the average motorist, the awards clearly mark out a substantial list of cars that will serve any caravan or trailer owner well.
Ellie Baker, brand manager at Fuel Card Services, comments: "The BMW 5 series is clearly ideal for towing, but these awards show there is a good tow car for everybody."
back