Vehicles 'talking' to traffic lights in new safety-boosting tests
Written by: Abaranji Sivakumar, Last updated:14th February 2022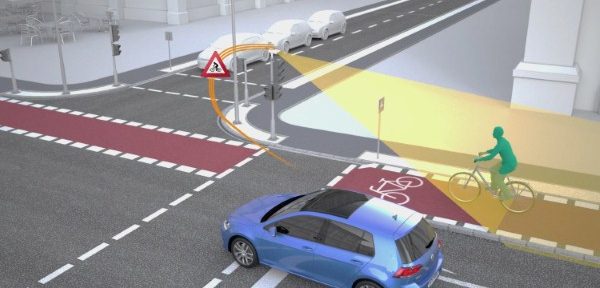 Crossroads are known for being some of the most dangerous parts of any road network. However, new tests to see if vehicles communicate are being conducted aimed at improving safety and traffic flow at these notoriously dramatic junctions.
The system developed by Volkswagen and Siemens sees vehicles communicate with traffic lights so vehicles can process information and inform the driver when all traffic lights in succession are on green, for example.
As a result, they can avoid braking or accelerating unnecessarily. In the near future, assistant functions will be able to do this without driver intervention.
The system is currently being trialled on ten traffic signal systems installed at a crossroads in Wolfsburg, transmitting the traffic light phases in the vicinity via a special online network. It is hoped that traffic flow will be improved in built-up areas too.
Manfred Fuhg, head of Siemens Mobility Germany, said: "Crossroads equipped with radar sensor technology are able to significantly increase accuracy in the detection of pedestrians and cyclists.
"Information that vehicles are not able to detect themselves is provided at complex intersections and accident black spots in particular."
He added that intelligent control like this can provide vehicles with much more precise information on red and green phases than what was previously possible.
Initially, only vehicles with the Car2X technology WLANp (ITS-G5) will be able to process the information, but if deemed particularly advantageous, the technology would almost certainly be adopted by other car makers to benefit road safety.
Jenny Smith, product manager for Tele-Gence, commented: "We've seen vehicles communicate with each other and their surroundings as part of self-driving systems and these new tests highlight the advantages of more communicative technology."
back