VCV unveils new van finance calculator
Written by: Fuel Card Services, Last updated:11th August 2020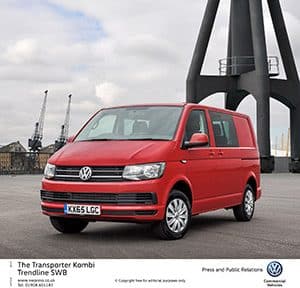 Volkswagen Commercial Vehicles (VCV) has announced the launch of a new tool to help fleet managers and businesses to find the best deals.
The company's new Used Van Finance Calculator will now offer personalised recommendations for users.
A clearer picture for van buyers
Offering information on Hire Purchase, Solutions Personal Contract Plan and Lease Purchase options, the calculator aims to simplify the process for buyers.
More than 2,000 used vans have already been added to the database to support the calculator, and more are set to follow. All are currently housed at VCV Van Centres across the country.
VCV head of marketing Sarah Cox commented: "We understand businesses want to do more online in their own time and the new calculator allows users of our already award-winning Das WeltAuto service to build a finance quote on a used vehicle that suits their budget perfectly at their leisure."
Indeed, the calculator can search for specific models based on set criteria, such as mileage, deposit amount or length of agreement. It aims to become a useful tool in helping fleets to tailor their purchases to more explicitly meet their needs.
Ellie Baker, brand manager at Fuel Card Services, comments: "Enabling businesses to more easily calculate and assess the affordability and specifications of different van options is a great way to improve the service being offered by VCV."
back