VCV highlights worldwide deliveries growth
Written by: Fuel Card Services, Last updated:11th August 2020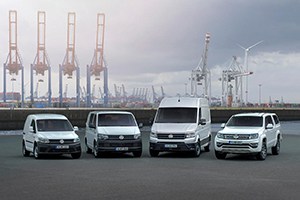 Volkswagen Commercial Vehicles (VCV) has highlighted considerable growth in its volume of worldwide deliveries during the first four months of 2019.
The manufacturer reported global growth of 4.5 per cent in the period from January to the end of April.
Major markets stay strong for VCV
VCV recorded 170,000 deliveries during the four-month period, with increases witnessed across several major regions.
In Europe, major markets for VCV grew by 7.6 per cent, with the UK, Germany, France, Italy and Spain all reporting strong levels of growth.
North America and Africa delivery numbers rose by 17.1 per cent and 49.1 per cent respectively in comparison to the same period of 2018.
However, downturns were seen in South America (11.4 per cent), Asia-Pacific (11.9 per cent) and the Middle East (48.2 per cent).
Broken down by brand, the company reported significant growth in deliveries for both its Crafter (up 6.9 per cent) and T-Series (up 43.1 per cent) models. However, declines were seen for both the Caddy (down 3.1 per cent) and Amarok (down four per cent).
Ellie Baker, brand manager at Fuel Card Services, comments: "Strong global performance highlights the continued appeal of VCV models, with fleets around the world making use of these versatile, reliable vehicles."
back