VCV celebrates world's longest production run for Transporter
Written by: Simon Pavey, Last updated:18th May 2021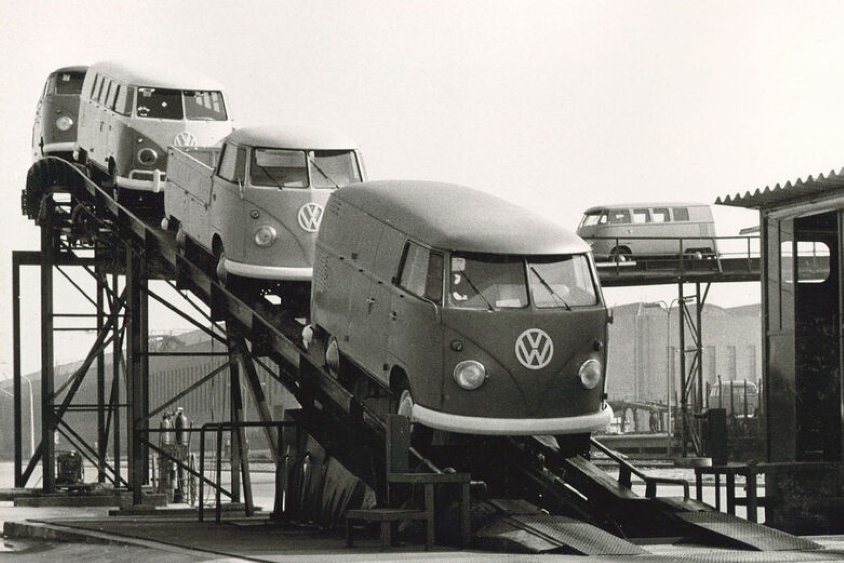 Volkswagen Commercial Vehicles (VCV) is celebrating 70 years of the VW Transporter – the
world's longest continuous production run for a commercial vehicle.
The model has come a long way in its 70 years and remains among the most popular light
commercial vehicles on the market today.
Six generations since 1950
The Transporter T1 was produced from 1950 to 1967 and was the first model to hold this
prestigious name. It was entirely hand-built and saw many of its parts coming from the VW
Beetle, including the engine and gearbox.
Fast forward to the Transporter T2 (1967-79) and the marque saw the model evolve with a
new front end and sliding doors as standard. The Transporter T3 (1979-92), meanwhile, took
the vehicle to new heights of popularity with its expanded cargo space, wider wheelbase and
all-wheel drive.
A technical revolution was seen in the Transporter T4 (1990-2003), with multiple options for
customisation for buyers for the first time. It was then the Transporter T5 (2003-15) that
placed the comfort of drivers at the forefront of design thinking.
Finally, launched last year, the Transporter T6 (2019-present) now comes with all the latest
mod cons, including intelligent driver assistance, infotainment and two-tone paint schemes in
a nod to the T1.
It's a model that continues to capture the imagination of buyers and one we hope will be in
production for many years more.
Ellie Baker, Brand Manager at Fuel Card Services, comments: "The Transporter is a van
that's synonymous with reliability and functionality. It's great to see the model reach its 70-
year milestone, with many more years still in store."
back