VCV celebrates ten millionth van milestone
Written by: Fuel Card Services, Last updated:11th August 2020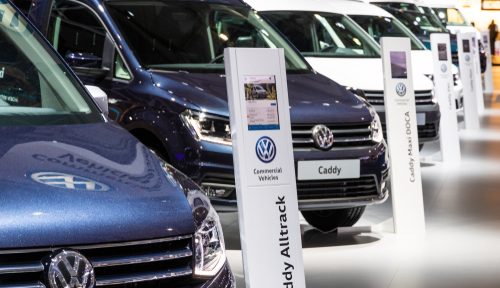 Volkswagen Commercial Vehicles (VCV) has announced the impressive milestone of its ten millionth vehicle rolling off the production line at its plant in Hanover.
To mark the occasion, the brand has gifted the milestone vehicle to a local children's hospital.
Ten million vehicles and counting
The red and white Caravelle T6 model in question was produced on March 8th and was promptly handed over to the Hanover AUF DER BULT Children's Hospital Foundation.
It will help support the foundation's efforts to take children away from the hospital setting for excursions and other away days – an important part of the treatment for many young patients.
In addition, the vehicle will prove crucial in the setup of a new mobile dermatology unit, helping to provide important aftercare to patients with serious skin ailments.
Dr Thomas Sedran, chairman of the Volkswagen Commercial Vehicles Brand Board of Management, commented: "The ten millionth vehicle from our plant in Hanover is a symbol of a unique success story. And it's a success that we aim to continue going forward."
He added that to see the ten millionth vehicle manufactured on the plant's own 63rd birthday was a very special moment for everyone in the business.
Mr Sedran concluded: "I am … delighted that our ten millionth vehicle is also going to be on the roads of Hanover in the future, helping with the important work of the city's children's hospital."
Ellie Baker, brand manager at Fuel Card Services, comments: "VCV continue to produce a wide range of fantastic vehicles that are perfect to meet the needs of fleet operators up and down the country. It's therefore great news to see another impressive milestone has been reached by the brand."
back