Vauxhall offers 'improved power and efficiency' for Movano
Written by: Fuel Card Services, Last updated:11th August 2020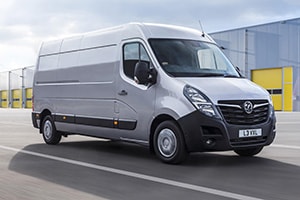 Vauxhall has announced a major overhaul of its Movano range, with new power options available for buyers.
Fleets up the down the country will benefit from "improved power and efficiency" for their Movano models, the company has claimed.
New options to boost efficiency
A new range of BiTurbo engines is being launched for the Movano, with the aim to deliver higher power, more torque and greater efficiency to owners in the future.
Compared with the previous generation of engines, the new options boast between five to 10 additional PS and 20 to 40 Nm higher torque.
Meanwhile, service intervals have been extended across the Movano range to 40,000 km or two years.
This extension – coupled with the enhanced fuel efficiency of the new powertrain options – means the cost of ownership has been dramatically reduced for all Movano models.
Overall, each of the new engine options is available in front-, rear- or all-wheel drive, with six-speed manual transmission coming as standard.
Ellie Baker, brand manager at Fuel Card Services, comments: "Updates to the Movano powertrain will have major benefits for fleet users. It's a versatile model in a competitive segment, so these latest upgrades will serve the brand well."
back