UK new car market declined in May
Written by: Fuel Card Services, Last updated:11th August 2020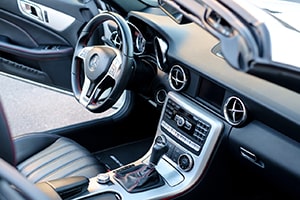 Figures published by the Society of Motor Manufacturers and Traders (SMMT) have highlighted a continued decline in the UK's new car market in May.
According to the organisation's data, new car purchases fell by 4.6 per cent in comparison to the same month last year.
A clear fall in confidence
A total of 183,724 units were registered in May 2019. Overall, the year-to-date figures have been broadly stable, although a 3.1 per cent annual decline has been recorded.
The sector saw modest growth (one per cent) in petrol vehicle registrations. However, this was offset by a dramatic fall in interest in diesel variants (down 18.3 per cent).
Registrations were down across all market segments, with private consumers, fleets and business buyers declining by five per cent, three per cent and 29 per cent respectively.
SMMT chief executive Mike Hawes stated: "Confusing policy messages and changes to incentives continue to affect consumer and business confidence, causing drivers to keep hold of their older, more polluting vehicles for longer."
That said, he went on to argue that new cars are "safer, cleaner and more advanced than ever", meaning there has never been a better time to invest in new vehicles despite this uncertainty.
Ellie Baker, brand manager at Fuel Card Services, comments: "An ongoing fall in new registrations is a worrying development for the UK automotive sector. That said, the coming months will hopefully witness a return to growth as soon as consumer confidence returns."
back