UK LCV sector secures 6 months consecutive growth
Written by: Fuel Card Services, Last updated:11th August 2020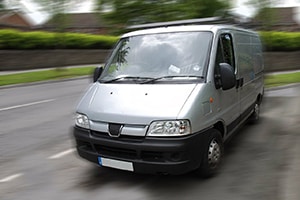 Figures published by the Society of Motor Manufacturers and Traders (SMMT) have highlighted a sixth consecutive month of growth in the UK's light commercial vehicle (LCV) sector.
According to the body, LCV registrations increased by 13.5 per cent in June in comparison to the same time last year.
Sustained growth in consumer appetite
The excellent results witnessed in the first half of 2019 mean the period of January to June saw almost 200,000 registrations take place – an increase of 8.7 per cent against H1 2018.
Responding to the figures, SMMT chief executive Mike Hawes said: "With many LCVs playing a crucial role in urban areas, getting more of the latest, cleanest and most fuel efficient models onto our roads is essential to help improve air quality – so it's good news to see the UK van market performing so well."
That said, Mr Hawes warned that continued good fortunes for the sector will be reliant on a range of factors not necessarily in the industry's control.
This includes securing a rise in business confidence in the months ahead, as well as an end to the uncertainty that has been caused by Brexit.
Jenny Smith, general manager for Tele-Gence, commented: "LCVs are the lifeblood of businesses up and down the country, so it's great to see businesses continue to invest in these versatile vehicles, even when the future for many companies is not entirely certain."
Your business can benefit from affordable telematics with no hidden start-up fees or long-term commitments. Find out how at www.tele-gence.com
back