UK LCV market falls almost 10% in November
Written by: Simon Pavey, Last updated:15th February 2022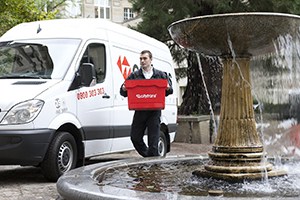 New data has highlighted a significant drop-off in UK light commercial vehicle (LCV) registrations in November.
Figures from the Society of Motor Manufacturers and Traders (SMMT) highlight a third consecutive month of declines in the sector.
UK new van market needs certainty
The UK's new van market saw a 9.6 per cent annual decline in registrations in November this year, marking a significant reduction in consumer appetite for this type of vehicle at present.
SMMT chief executive Mike Hawes commented: "A third consecutive month of decline for new van registrations is concerning, particularly after growth for much of the year.
"Ongoing political uncertainty doesn't help inspire business confidence, but this is essential if we are to embolden further investment in new vehicles."
As mentioned, despite the ongoing decline in LCV registrations over the last three months, the overall performance of the segment continues to show a marginal increase over the year-to-date.
It remains up by 1.9 per cent in comparison to the same period of 2018, offering a sign of hope that once Brexit uncertainty dissipates there will be plenty of room for growth.
Jenny Smith, general manager for Tele-Gence, commented: "With a third month of decline in the LCV segment, it's now become increasingly important for UK businesses to receive some element of political certainty moving into the new year in order to restore confidence."
Your business can benefit from affordable telematics with no hidden start-up fees or long-term commitments. Find out how at www.tele-gence.com
back