Students get STEM inspiration from M6 engineers
Written by: Fuel Card Services, Last updated:14th February 2022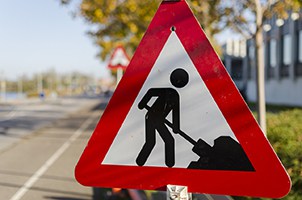 The UK's next generation of engineers could have been inspired at a recent event organised by Highways England.
Designed to showcase engineering in practice, the event aimed to encourage more young people to pursue careers in science, technology, engineering and maths (STEM).
Inspiring the engineers of the future
Sixty students from Lakes College in Workington and William Howard School at Brampton near Carlisle took part in the agency's latest 'construction school' .
It aimed to highlight the extent of work undertaken by Highways England engineers, from resurfacing through to the installation of new noise barriers and how roundabout improvements near the M6 are being carried out.
The one-day workshop also focused on the latest innovative technologies at the disposal of engineers.
Highways England project manager Jobert Fermilan commented: "Without projects like this we risk not having enough surveyors, designers, drainage experts, bridge builders and other skilled construction workers to maintain and improve the strategic road network of the future.
"I was keen to offer local students the chance to come and talk about a career in our industry."
He concluded there are "lots of routes into the industry" and the sector is expected to need more than 1.3 million new recruits by 2024.
Jenny Smith, general manager for Tele-Gence, commented: "Events like this are a fantastic way to build excitement around STEM careers. More young people are needed to fill the gap in STEM industries, so let's hope some of those who attended will be inspired to follow their own passion for engineering."
Your business can benefit from affordable telematics with no hidden start-up fees or long-term commitments. Find out how at www.tele-gence.com
back