SEAT secures best ever half-year for UK sales
Written by: Fuel Card Services, Last updated:11th August 2020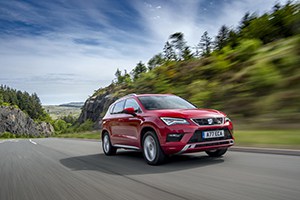 Spanish carmaker SEAT continues to gain popularity among the UK buying public, with the company reporting its best ever first six months of a year in 2019.
The firm has recorded a rise in sales of 8.4 per cent in the year to date in comparison to the same period of 2018.
A record-breaking result for SEAT
A total of 314,300 SEAT models have been purchased by UK buyers during the first six months of the year.
This represents the largest ever half-year result for the business and sees SEAT exceed the 300,000 six-month sales mark for the very first time.
Indeed, June saw the brand achieve a ten per cent annual rise in sales, delivering the marque's best June performance on record.
CUPRA CEO and SEAT vice-president for sales and marketing Wayne Griffith commented: "We are growing faster than our initial expectations, and this is despite the difficult environment we are in, where registrations in most European countries are either decreasing or stagnating. This favourable evolution is enabling us to gain market share and relevance."
Overall, the company witnessed a positive shift in its market share on the back of this fine performance, rising from 2.73 per cent in H1 2018 to 2.98 per cent in H1 this year.
Ellie Baker, brand manager at Fuel Card Services, comments: "SEAT continue to gain ground on their competition, and with a good few months to come could see themselves securing a record-breaking year."
back