RoSPA urges 'challenging road safety targets'
Written by: Fuel Card Services, Last updated:14th February 2022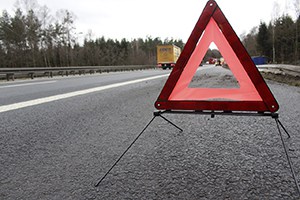 The Royal Society for the Prevention of Accidents (RoSPA) has called on the government to implement ambitious new targets to help bring down the number of serious injuries and fatalities seen each year on the nation's roads.
RoSPA believes similar targets to those set in Scotland and Wales could prove extremely useful for England.
A time for action
RoSPA chief executive Errol Taylor said: "The road safety pictures in Wales and Scotland are a real cause for celebration, but we are seeing the opposite trends in England – meaning the number of casualties on UK roads in general has stagnated.
"This is concerning, and something we are calling on the government to address with the setting of specific targets across England."
Indeed, more than 1,500 people were killed in accidents in England in 2017 – the largest number recorded since 2011. At the same time, the numbers in Scotland have been steadily falling in recent years and figures for Wales have remained steady since 2014.
Setting in place ambitious targets to reduce these figures – as has been the case in Scotland and Wales – could be an excellent way to improve road safety for all.
Adopting a target of zero road deaths would place greater onus on local authorities to put road safety at their top of their agenda, the organisation claims.
Jenny Smith, general manager for Tele-Gence, commented: "Bringing down the number of serious road traffic incidents seen every year should be a priority for the government. Ambitious new targets could be one way to achieve this."
Your business can benefit from affordable telematics with no hidden start-up fees or long-term commitments. Find out how at www.tele-gence.com
back