Road safety body calls for better driver eye tests
Written by: Fuel Card Services, Last updated:11th August 2020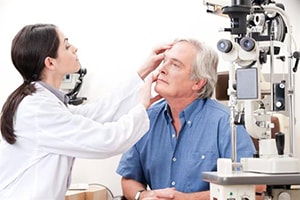 Road safety organisation GEM Motoring Assist has called for better and more detailed eye tests for drivers, warning that the current system is out of date and no longer fit for purpose.
Spokesperson Neil Worth said he would like to see a more stringent eye examination become part of the compulsory process for photocard licence renewal, which would mean it would need to take place every ten years.
A risk on the roads
Figures collated by GEM Motoring Assist state poor eyesight can be linked to as many as 3,000 collisions that cause death or serious injury every year, suggesting there may be many drivers whose eyesight has deteriorated to an unacceptable level since they were last tested.
The organisation has also been working with community optometrist Felicity Gill, who said she has anecdotal evidence that many Britons are concerned about the sight of their family members who are still driving.
GEM Motoring Assist has renewed its call on the government to make eye examinations mandatory and ensure they check vision, field of vision and any conditions that may affect a person's ability to drive, including cataracts, diabetes and macular degeneration.
It pointed out that with many people remaining on the roads later in life and an increase in traffic in general, the issue has never been more crucial.
"Tests of this kind would not only make our roads safer, saving lives, disability and many millions of pounds through the reduction in the number of crashes, but they would also play a vital role in the early diagnosis of many other costly medical conditions," concluded Mr Worth.
Ellie Baker, brand manager at Fuel Card Services, comments: "Safety on the roads should be a priority for everyone. We would even suggest that fleet managers could do their bit by introducing regular, subsidised eye tests for their drivers as standard."
back