Public exhibitions for new Aviemore to Carrbridge route plans
Written by: Fuel Card Services, Last updated:13th February 2023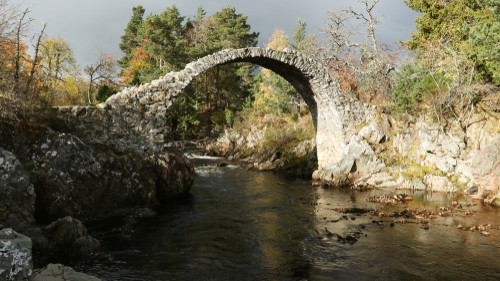 A series of public exhibitions will take place this month to highlight proposed new plans for travel between Aviemore and Carrbridge.
Both sites are located in the Cairngorms National Park and the proposed new routes will focus on active travel options for visitors and the local community.
Plans will focus on active travel requirements
Transport Scotland is working in partnership with the Cairngorms National Park Authority, The Highland Council, Highlands and Islands Transport Partnership and Sustrans to deliver this project.
Should the scheme prove popular among exhibition guests and all interested parties, it will focus on creating new walking, cycling and low-carbon transport infrastructure in what is one of the most beautiful and pristine parts of the country.
A spokesperson for Transport Scotland stated: "I would urge anyone with an interest in this proposed scheme to attend one of the exhibitions or view the material online and give us their views on the proposed options."
The exhibitions will be held on September 25th and 26th.
Pete Crane, Cairngorm National Park Authority head of visitor services, added there is "great support" for the scheme in the local area.
Ellie Baker, brand manager at FCS Scotland, adds: "Connecting local communities through improved transport options will be of great benefit to the area. It also highlights the continued focus of Transport Scotland to adopt environmentally-conscious proposals for new transport links."
back