New partnership between Alliance MBS and Fuel Card Services
Written by: Simon Pavey, Last updated:11th August 2020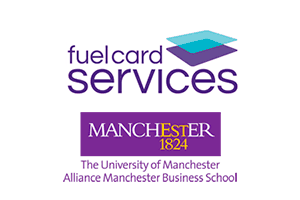 Fuel Card Services is proud to announce the launch of our new partnership with the Masood Enterprise Centre of Alliance Manchester Business School (Alliance MBS).
We'll be working with Alliance MBS as part of both the 'Venture Further' and 'She's The Business' initiatives.
Supporting the entrepreneurial spirit
Venture Further will see students and researchers taking part in an annual competition to drive innovation in business. With entrants competing for a share of £75,000.
Meanwhile, She's The Business is an annual day of masterclasses and expertise-sharing designed to support entrepreneurial women.

Both initiatives are a perfect fit for Fuel Card Services, as we pride ourselves on embracing and exploring innovative new practices, as well as striving to promote gender equality and support more female entrepreneurs.
Chris Bradley, group head of sales at Fuel Card Services, commented: "Alliance MBS has a global reputation for producing real forward-thinkers. We look forward to collaborating closely to spot and support the creative minds that will go on to reshape how we live, and do business in the future."
Director at the Masood Enterprise Centre, Lynn Sheppard added that these initiatives will help fledgling businesses to grow, secure new capital and create the contacts needed for success.
She added, it's a real pleasure to have Fuel Card Services on board to support these aims.
Ellie Baker, brand manager at Fuel Card Services, comments: "This latest partnership represents an opportunity to help more entrepreneurs to pursue their dreams and it's with great pleasure that we'll support the programmes of Alliance MBS."
back