Oil prices jump amid Saudi attacks and war fears
Written by: Fuel Card Services, Last updated:11th August 2020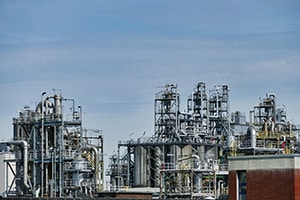 Donald Trump has warned that the US is prepared for war if there is definitive proof that Iran was behind attacks on fuel facilities in Saudi Arabia at the weekend that upended global oil markets.
The attacks significantly hit production at the world's biggest crude processing plant, leading to the biggest spike in the price of oil in decades.
Markets volatile after attacks
Two oil processing facilities in Saudi Arabia were hit with drone-launched explosives at the weekend, causing significant damage and cutting the production of oil in the country by 5.7 million barrels a day.
This equates to half of Saudi Arabia's exports and around five per cent of global daily output.
As a result, oil prices initially jumped by more than 20 per cent as traders reacted to the news, before falling back by around ten per cent after Mr Trump suggested US reserves could be used to make up any shortfall.
However, with tensions in the region high and the US warning of more escalations, prices are likely to remain volatile for some time, which could well have a knock-on effect for UK forecourts.
Iranian-backed Houthi rebels in Yemen have claimed credit for the attacks, but Saudi Arabia and the US have instead pointed the finger directly at Iran.
When asked at the White House if the Iranian regime was behind the bombings, Mr Trump said: "It's certainly looking that way at this moment, and we'll let you know. As soon as we find out definitively we'll let you know but it does look that way. I don't want war with anybody but we're prepared more than anybody."
Ellie Baker, brand manager at Fuel Card Services, comments: "It could take months for oil production to get back to normal, so this serves as a reminder of how vulnerable the global fuel supply chain is. We should all be hoping calm heads prevail and the situation doesn't escalate any further."
back