No motorists have been prosecuted under the Corporate Manslaughter Act in 10 years
Written by: Abaranji Sivakumar, Last updated:14th February 2022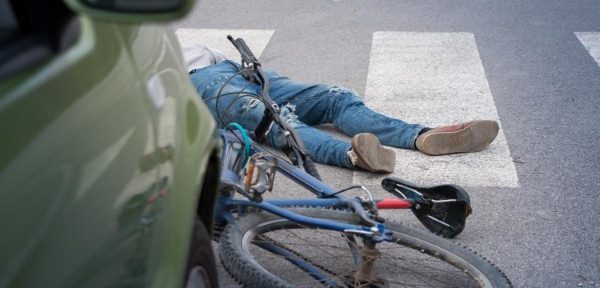 Legislation brought in over ten years ago has failed to hold companies accountable for their road safety, according to IAM RoadSmart.
The road safety group has highlighted the lack of driving-for-work prosecutions under the Corporate Manslaughter and Corporate Homicide Act, introduced in 2007, after it emerged that nobody has ever been prosecuted for contributing to an avoidable death under the act.
Tony Greenidge, IAM RoadSmart's business development director, said many in the transport and driver risk management arena had hoped that the legislation would make it easier to hold organisations more closely to account for the wellbeing and safety of those engaged in driving for work, with safety benefits for other road-users.
However, Mr Greenidge believes the act is effectively toothless.
"A few years ago, the fleet industry was buzzing with experts warning companies that if they didn't implement proper, robust workplace driving policies to safeguard the public and the workforce, they would all be going to jail. It was going to be transformational for road safety," he commented.
"Yet no company car driver or senior manager involved in an avoidable death has been anywhere near a prosecution. It seems the legislation has proved difficult to apply."
Professor Steve Tombs of the Open University thinks the act is under-resourced, with no dedicated team at the Health and Safety Executive (HSE), and that corporate manslaughter is "too far down the pecking order".
"It has not done what it was designed to do; bring to account large companies," he said.
"Where the law falls down is in its ability to identify fault in one central headquarters location or with the senior executive. You can always pin it down to the individual man or woman driving. But showing he or she was failing to operate in a way that was required by the company' is much harder."
IAM RoadSmart explores the matter further in its new whitepaper 'The Corporate Manslaughter Act, Ten Years On'. Visit iamcommercial.co.uk to read the full thing.
Jez Strong, general manager for Tele-Gence, commented: "Adding telematics is a way fleet operators can be more accountable for their drivers with data painting a detailed picture of on-road behaviour."
Credit: sestovic/iStock
back