Mercedes 'tops the list' for UK personal leasing
Written by: Fuel Card Services, Last updated:11th August 2020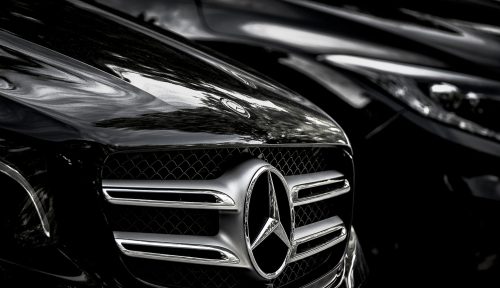 Mercedes-Benz has come top of the list for UK personal leasing, new research has shown.
The results of the inaugural Leasing.com League Table are in, and Mercedes-Benz has dominated the top ten for leasing enquiries in the year to date.
Mercedes leading the way for UK personal leasing
The year-to-date top ten models for UK leasing enquiries were: Mercedes-Benz A-Class, Volkswagen Golf, Mercedes-Benz E-Class, Mercedes-Benz GLA-Class, Audi A5, Mercedes-Benz C-Class, Volkswagen Tiguan, Volkswagen Arteon, Volvo S90 and Seat Leon.
As the table shows, Mercedes-Benz achieved four of the top six spots, highlighting the brand's continued popularity with UK drivers.
Overall, the UK leasing market is booming, with figures from the British Vehicle Rental and Leasing Association showing a 24 per cent rise in the UK personal hire fleet in 2018.
Paul Harrison, head of strategic partnerships at Leasing.com, said: "Mercedes-Benz continues to lead the way when it comes to personal leasing, with desirable vehicles at attractive rates.
"It's also worth noting Volvo is fast becoming a major player, moving up to third place in the manufacturer table."
Indeed, Mercedes-Benz was ranked first for manufacturer enquiries in 2019 so far. The popular marque was followed by Volkswagen, Volvo, Audi and BMW, making up the top five.
Jenny Smith, general manager for Tele-Gence, commented: "Mercedes-Benz models are incredibly popular in the personal hire fleet at present. The results are therefore illuminating for UK fleet providers, who should be looking to add more of these models to keep their drivers happy."
Your business can benefit from affordable telematics with no hidden start-up fees or long-term commitments. Find out how at www.tele-gence.com
back