Mercedes-Benz Vans adds new services to PRO connect system
Written by: Simon Pavey, Last updated:11th August 2020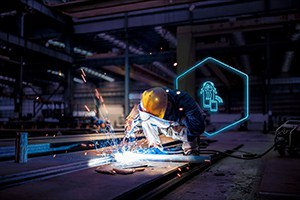 Mercedes-Benz Vans has announced two new additions to its Mercedes PRO connect service that could prove beneficial for van drivers and fleet operators.
The remote access and digital driver's log functions have been added to the Sprinter, Vito and eVito models.
Remote access
The addition of remote access to these vans means that a driver assigned to a vehicle can lock and unlock it, and also operate the auxiliary heater (if fitted) from any location in the world.
One of the potential benefits of this is allowing packages to be dropped off in the load compartment even if the driver is not with the vehicle.
As far as security is concerned, this function allows drivers and fleet managers to see unlocked vehicle doors, which can be pinpointed on the system and locked remotely.
Digital driver's log
Fleet operators and administrators can use the new digital driver's log in the Mercedes-Benz Sprinter, Vito and eVito vans to generate journey logs and export the data in a PDF file, meaning it can be kept for company records.
As well as making it easier to keep a complete record of all journeys, this helps managers to dig into their data and calculate business versus personal mileage, for example.
The Mercedes PRO connect service was introduced with the latest generation of the Sprinter in June 2018 and has now been rolled out across 9,500 of these vans in the UK.
Steve Bridge, managing director of Mercedes-Benz Vans UK, said: "We don't want to introduce gimmicks; we truly believe that these digital services will add genuine value to the van community and provide small ways to give them one less thing to think about."
Ellie Baker, brand manager at Fuel Card Services, comments: "In light of recent figures showing the number of van thefts across the UK in the last three years, the launch of any new services – like Mercedes' remote access control – to help fleet managers improve safety and security is good news."
back