Mercedes-Benz announces double-digit growth in August
Written by: Fuel Card Services, Last updated:11th August 2020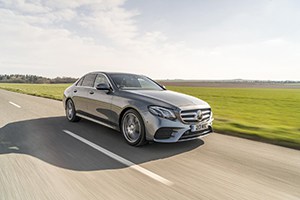 Acclaimed German manufacturer Mercedes-Benz has revealed a significant upturn in sales last month.
The company recorded double-digit year-on-year sales growth of 14 per cent in August 2019.
Worldwide growth continues
A total of 177,819 Mercedes-Benz cars were delivered worldwide last month, marking a new monthly record for the marque.
"August was the second month in succession for Mercedes-Benz in which we posted a new record for worldwide unit sales," commented Britta Seeger, member of the board at Daimler AG responsible for Mercedes-Benz Cars marketing and sales.
"The encouragement and loyalty of our customers is an absolutely positive signal for us in view of the current challenges for the entire industry."
Deliveries of Mercedes-Benz models rose across the board in August, with the compact car segment rising by an impressive 28.6 per cent. Meanwhile, SUV sales rose by 8.7 per cent and saloon car sales increased by 6.7 per cent.
Major markets have responded positively to the brand since the start of the year, with the manufacturer performing especially well in Asia and North America.
Overall, the coming months look bright for the manufacturer, with Europe in particular setting a new monthly sales record in August of 62,213 cars – up by 13.1 per cent on the same time last year.
Ellie Baker, brand manager at Fuel Card Services, comments: "Mercedes-Benz models continue to prove popular among buyers around the world, with the brand delivering outstanding sales figures in every market."
back