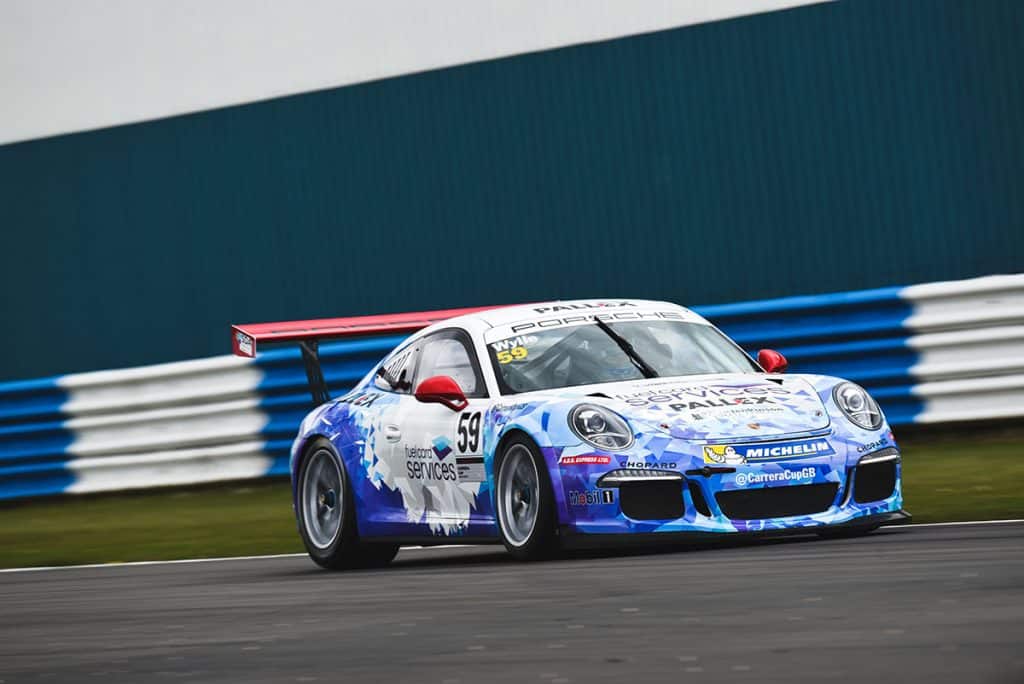 Porsche is synonymous as one of the World's most luxurious automotive brands, however they are also the largest racing car manufacturer by volume. Over 3,000 cars have been sold of the company's 911 GT3 Cup car model.
Hundreds of cars are manufactured each year in Porsche's dedicated motorsport department in Weissach, Germany. The shells are actually taken from the 911 Turbo road car production line but from there the similarities end. Each car is built from the ground up with performance in mind. Gone are the luxuries and in come the steel roll cage for protection. Out go the heavy metal doors and in come lighter carbon fibre ones, as the whole car is build with a singular focus on speed.
Porsche reputation for quality and attention to details has led to the staggering success of the car. The GT3 Cup car is incredibly adaptable, which is why so many are raced around the world. It is also the mandatory car in Porsche's own Carrera Cup championships and the international Porsche Supercup championship.
The current specification 991 GT3 Cup car was introduced into the UK championship at the start of the 2014 season, with all drivers competing in flat-six, rear-engined cars producing 460bhp. The vehicle presents a true driving challenge and has been a valuable stepping-stone for many current GT and prototype racing stars.
The Porsche Carrera Cup GB is the fastest one-make championships in the UK with a huge focus on ensuring that all drivers are given equal machinery to demonstrate individual driver skill and nerve. A dedicated team of technical experts police the series to guarantee a level playing field for all competing drivers. The new generation 2 991 Cup car will make its UK debut in 2018.
Tech specs:
Porsche 'Type 991' 911 GT3 Cup
Rear-mounted, 3,800 cc flat-six, normally aspirated.
Maximum power: 460bhp (338kW), 7,500rpm
Top Speed capped at 180mph
Minimum weight without driver: 1,215kg
Minimum weight with driver: 1,300kg
Length: 4,537mm
Height: 1,212mm
Brakes and suspension optimised for racing
Wheels: front 10.5J x 18, rear 12J x 18
Tyres: Michelin control slick and wet tyres
Adjustments permitted to: geometry, ride height, anti-roll bars, tyre pressures, rear wing angle


Posted on 26th June 2017
< Back to Latest News