Major decline in UK CV output in July
Written by: Fuel Card Services, Last updated:14th February 2022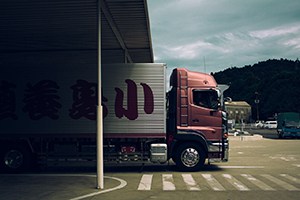 New figures from the Society of Motor Manufacturers and Traders (SMMT) have revealed a massive fall in UK commercial vehicle (CV) output in July.
The sector saw a 31.2 per cent annual decline in July – the fourth consecutive month of negative growth.
Continued uncertainty hinders the market
Overall, production for the home and overseas markets fell by 16.8 and 39.8 per cent respectively.
In total, just 5,043 units were produced in July this year – compared to 7,333 in July 2018.
The year-to-date figures were equally unnerving for the UK CV industry, with the market now 18 per cent down on its position from this time last year.
SMMT chief executive Mike Hawes commented: "The relatively small volumes involved in UK commercial vehicle manufacturing make it particularly susceptible to model changes and fluctuating fleet cycles."
However, he went on to add that future investment is now reliant on the sector maintaining competitive trading conditions if manufacturers are to take advantage of the buoyant domestic van market and to grow overseas orders.
Jenny Smith, general manager for Tele-Gence, commented: "If there's to be any chance of recovery in the remainder of the year, businesses need certainty in key areas of the political and economic landscape – Brexit remains a spectre casting shadows over the CV market."
Your business can benefit from affordable telematics with no hidden start-up fees or long-term commitments. Find out how at www.tele-gence.com
back