Kia reports record sales in May
Written by: Fuel Card Services, Last updated:14th February 2023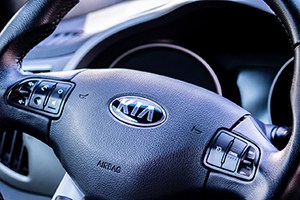 Popular South Korean automotive manufacturer Kia has announced its best-ever May sales results among UK buyers.
The company has broken its previous record of 6,912 cars sold in May 2016 – rising by eight per cent this year.
Another great month for the marque
In total, the marque recorded sales of 7,279 in May 2019 and highlighted the growing popularity of its alternative-fuel models in bringing forth these gains. Overall, the manufacturer's alternative-fuel vehicles represent nine per cent of year-to-date sales.
That said, the Kia Sportage remains the company's most popular model, with 2,564 new owners in May. It was followed by the Picanto, Ceed, Stonic and Niro to make up the marque's top five sellers.
Paul Philpott, president and chief executive of Kia Motors (UK), stated: "To be number eight in the rank of manufacturers in the UK is tribute to the efforts of our dealers, the excellent product coming from our factories and the faith customers have in us."
However, Mr Philpott went on to add the manufacturer will not be resting on its laurels, as with ongoing falls in the UK new car market, there is no time to waste in exploring new opportunities for growth.
Indeed, the marque will be releasing its new XCeed crossover later this year and has plans to unveil a range of other new models in the months ahead.
Jenny Smith, general manager for Tele-Gence, commented: "Kia has an amazing range of vehicles and continues to garner plenty of popularity among the UK buying public. It's a fact that bucks the overall market trend and is something to be strongly applauded."
Your business can benefit from affordable telematics with no hidden start-up fees or long-term commitments. Find out how at www.tele-gence.com
back