Highways England to host hackathon in bid to improve strategic roads
Written by: Simon Pavey, Last updated:14th February 2022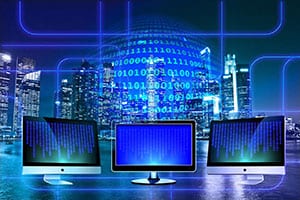 Hackathons have become a popular activity lately, particularly in the world of computing. However, it now looks as though the phenomenon could be set to make a contribution towards improving Britain's roads.
Highways England (HE) has announced it wants to 'unlock the value of data' on the UK's motorways by hosting a 24-hour hacking competition on 8th and 9th February 2020.
Putting expert heads together
Together with Connected Places Catapult, it is inviting academics, students, small businesses and anyone with an interest in interpreting and analysing data to apply for a place at the event via the HE website.
The hackathon focuses on the Strategic Road Network (SRN), a system of 4,300 miles of motorways and major trunk roads. It will ask competitors to examine data including traffic flows, accident information and hardware locations to come up with new ways of:
Aiding decision-making and planning
Improving safety
Providing a better service for road users
Reducing disruption caused by road maintenance
HE said it is particularly interested in identifying how accident risks could be analysed to improve safety – and urged participants to 'surprise us' with something that hasn't previously been considered.
Innovation manager Melissa Giusti said: "We are looking to promote creative and innovative thinking within HE through this hackathon to inspire us about the future. We want hackathon participants to demonstrate new ways to look at road data to create new solutions for the road network."
At the end of the two-day event, a panel of judges will select the best idea pitched from each team. The winners will not only receive £1,000 in vouchers, but also the chance to work with HE to further develop the chosen solutions – and perhaps even see them become a reality on our roads.
Strengthening the SRN
This could certainly prove to be a boost for the SRN, which currently carries a third of all traffic by mileage and two-thirds of heavy goods traffic.
Although it only represents around two per cent of all roads in England, it is arguably the country's most important piece of infrastructure and is relied on by both local and international businesses.
Smart motorways have become the backbone of the SRN, but it also includes green transport corridors and road widening schemes, among other initiatives.
In 2015, the government launched the first ever Road Investment Strategy, which aimed to create a stable and long-term plan for the SRN by investing more than £15 billion between 2015 and 2020.
As part of its manifesto, it recognised the need to look ahead to future Road Investment Strategies if the SRN is to continue to be transformed at the same time as maintaining economic growth.
The Department for Transport (DfT) said the next period of major road investment aims to provide safe and reliable motoring, improve highway sustainability and make use of emerging technologies to improve network capability and reliability.
For the period 2020-25, this will include taking into account population growth, the expansion of smart motorways, the increasing adoption of connected and autonomous vehicles and environmental shifts through gathering the best evidence possible, it added.
With news of the hackathon, it seems as though the government is keen to put together as many ideas as it can get to ensure the DfT achieves this and to safeguard the SRN against too much strain going forward.
Jenny Smith, general manager for Tele-Gence, commented: "Companies as big as Facebook and Microsoft have used hackathons to great effect, so why not bring greater collaboration into planning for our roads? We're looking forward to seeing what ideas crop up – and if you've got one, you should definitely apply."
Your business can benefit from affordable telematics with no hidden start-up fees or long-term commitments. Find out how at www.tele-gence.com
back