HGV registrations spiked in Q2 2019
Written by: Fuel Card Services, Last updated:11th August 2020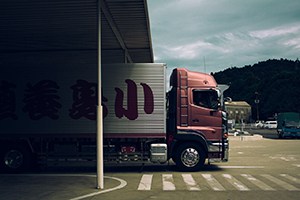 UK heavy goods vehicle (HGV) registration saw a dramatic uplift in the second quarter of 2019.
Figures published by the Society of Motor Manufacturers and Traders (SMMT) revealed a 46.3 per cent year-on-year increase.
A welcome boost to the market
According to the SMMT's data, growing demand for rigid (up 51.9 per cent) and artic (up 38.1 per cent) trucks fuelled much of the rise in Q2. A total of 15,605 units were registered in Q2 this year.
Overall, year-to date registrations have increased by 34.3 per cent against the same time in 2018 at 27,464 units.
SMMT chief executive Mike Hawes commented: "A second strong quarter for truck registrations is certainly welcome news; however, the swell in market size is undoubtedly due to operators choosing to expand their fleet ahead of the introduction of additional regulation."
He added the significant growth in the sector may see the market "level out" in the remainder of the year. Economic and political uncertainty in the run-up to October's Brexit deadline may see fleets deferring further commitments for the time being.
Ellie Baker, brand manager at Fuel Card Services, comments: "A major uplift in HGV registrations is great news for the industry, but future positive sentiment should be tempered by the headwinds of Brexit uncertainty."
back