Govt to spend £2.5bn on fixing potholes, but is it enough?
Written by: Simon Pavey, Last updated:27th February 2023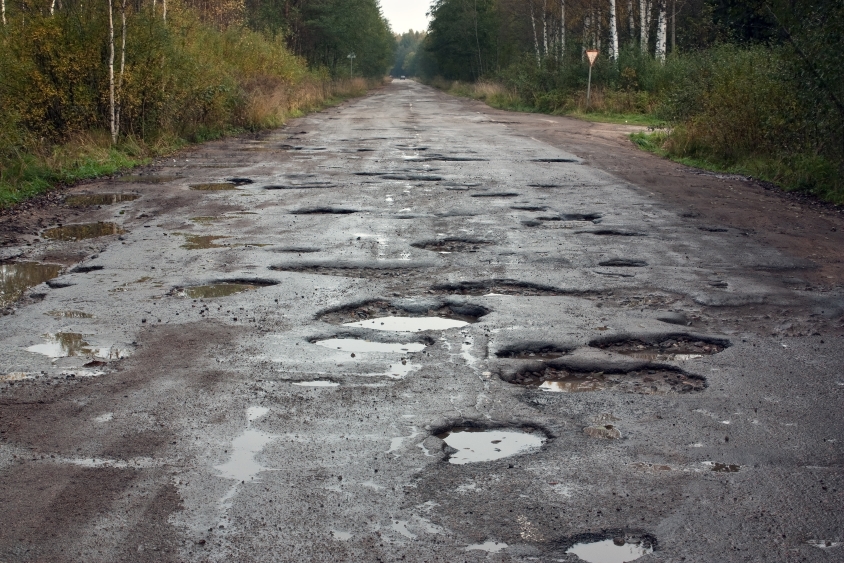 The government this week unveiled a range of measures to improve roads and infrastructure across the UK, as part of Rishi Sunak's first Budget as chancellor of the exchequer.
One of the announcements made in the House of Commons on Wednesday (March 11th) was a £2.5 billion fund to fix potholes and resurface roads across England over the next five years.
Some £500 million will be made available for each year of the current parliament – enough to fix 50 million potholes, according to the chancellor.
Investing in safer, more reliable roads
This will undoubtedly be welcome news to drivers, since potholes can cause serious damage to tyres, suspension and other vital car components. Regular servicing and maintenance can help you keep your vehicle in the best condition and protect it from the worst effects of holes and poor-quality roads.
In its response to the Budget, the RAC said the £2.5 billion fund is "helpful", but "simply not enough" to fight the scourge of potholes, particularly if the UK is hit by extreme winter weather that causes further damage to the country's roads.
The breakdown recovery firm referred to independent estimates from the Asphalt Industry Alliance suggesting the cost of a "one-time catch-up" project to fix roads would be "a staggering £9.3 billion".
Separate research by the RAC suggested pothole-related breakdowns were on the up at the end of last year, with the company's patrols attending 20 per cent more of these incidents in Q4 2019 than in the same period a year earlier.
The figures also showed that drivers are more likely to break down as a result of poor-quality roads today than in 2006.
You can reduce your risk of breaking down and experiencing mechanical problems on the road by getting your car checked out by professional mechanics at regular intervals.
With MyService.Expert, you can get servicing and maintenance reminders and also save up to 25 per cent on the cost of parts and labour.
back