Ford's young driver training programme is going on tour
Written by: Abaranji Sivakumar, Last updated:27th August 2020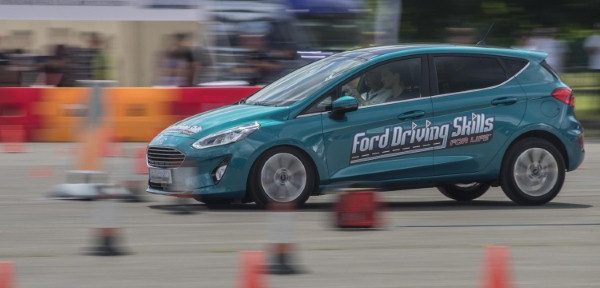 Ford's annual driving skills training programme is hitting the road in September with events lined up in Colchester and Nottingham.
Now in its sixth year in the UK, the blue oval's Driving Skills for Life programme has provided free hands-on training to more than half a million youngsters globally.
Training typically covers hazard recognition, vehicle handling, speed/space management and distraction awareness. Other elements focus on speed awareness, distracted driving, vehicle handling and the simulated effects of drugs and alcohol.
However, this year, it will include 'WheelSwap' – a virtual reality demonstration that allows the 18-to-24-year-olds to see the road from the perspective of vulnerable road users, such as cyclists.
It is hoped that the idea will encourage greater empathy between road users by highlighting how small changes in behaviour can make roads safer for everyone.
Andy Barratt, chairman and managing director at Ford of Britain, believes that by taking the programme around the country, more drivers can return to UK roads with greater confidence and safety.
Events scheduled for September will be held at Colchester United and Nottingham Forest football clubs on 1st-2nd and 8-9th respectively.
Young drivers aged 18-24 looking to develop safer driving skills can sign up at www.forddsfl.co.uk.
Jez Strong, general manager for Tele-Gence, commented: "An effective telematics system is another way to improve road safety and any organisation serious about improving their duty of care should certainly investigate the option."
back