Could 'world first' Australian AI system finally beat texting drivers?
Written by: Simon Pavey, Last updated:15th February 2022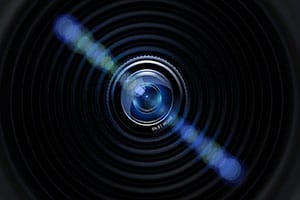 A new system that uses artificial intelligence (AI) to catch drivers using their mobile phones while driving has been rolled out in Australia – and it's hoped that should it prove successful, the science behind it may be introduced in other countries.
New, more accurate photos
New South Wales (NSW) Transport launched the technology this week after trials earlier this year accurately detected 100,000 drivers illegally using a device at the wheel.
Believed to be a world first, the system uses high-definition cameras to take photos of the cabin spaces of vehicles as they pass.
NSW explained that any images flagged by the AI as potentially featuring a driver texting or calling at the wheel are independently verified by authorised personnel.
During the first three months of its use, drivers spotted and verified by NSW using the AI will receive a warning letter, but this will change to points on their licence and a fine thereafter.
Minister for roads in NSW Andrew Constance said: "The government is serious about reducing our state's road toll and rolling out mobile phone detection cameras is another way we will do this."
The news is exciting because although technology has been used in the UK to detect mobile phone signals coming from cars, it has not yet been able to verify if it is the driver or passengers using such devices.
According to the Department for Transport, an average of 24 people a year were killed in road traffic collisions where the driver of the vehicle was using their mobile phone between 2013 and 2015.
Jenny Smith, general manager for Tele-Gence, commented: "This is a great leap forward in AI use and we hope it will represent another stage in the elimination of the scourge that is mobile phone use at the wheel."
Your business can benefit from affordable telematics with no hidden start-up fees or long-term commitments. Find out how at www.tele-gence.com
back