Commercial vehicle production doubled in January
Written by: Fuel Card Services, Last updated:11th August 2020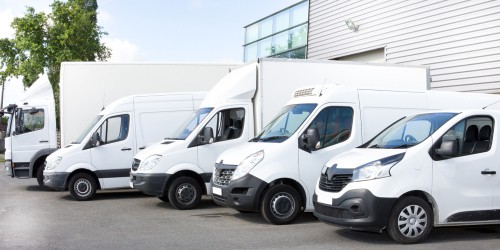 New data from the Society of Motor Manufacturers and Traders (SMMT) has highlighted a doubling of commercial vehicle (CV) output in January.
UK CV manufacturing rose by 49.1 per cent in comparison to January 2018. The sector delivered a total of 9,182 units during the month.
Double-digit growth at home and abroad
Overall, demand from UK buyers increased by an impressive 97.1 per cent in the year-on-year figures. At the same time, export numbers rose by 25.3 per cent.
SMMT chief executive Mike Hawes said: "It's good to see UK commercial vehicle manufacturing begin the year on a high, with strong market incentives ahead of model changes and a number of large fleet orders having a big impact on this small volume sector."
He added that exports continue to make up more than half of all UK CV production, the majority of which are shipped to Europe.
As a result, the SMMT chief highlighted the importance of securing a deal with the EU regarding Brexit to ensure continued "free and frictionless trade".
Ellie Baker, brand manager at Fuel Card Services, comments: "It's great to see the UK CV sector going from strength to strength. However, continued uplift is dependent on certainty for UK manufacturers, so a deal on Brexit is now essential."
back