Citroen announces updates to popular Relay range
Written by: Fuel Card Services, Last updated:14th February 2023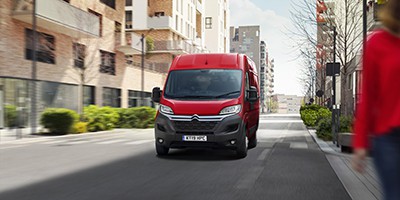 Citroen has announced the expansion of its Relay range, adding the new Worker and Driver versions for 2019 production.
The two new variants will be able available to order from July.
New options for professionals
Linda Jackson, CEO of Citroen, stated: "With the new 2019 Relay range modernised and developed to meet customer requirements, Citroen is … using the same successful formula devised for New Berlingo Van and Dispatch, to suit all needs on work sites, on the open road or in the city."
Targeted at professional drivers, the new Worker version will feature underbody protection, front and rear mud flaps, multi-season tyres, Grip Control and Hill Descent Control systems.
Meanwhile, the Driver version aims to provide additional support for long journeys in the form of improved driver comfort, USB charging sockets, reversing camera, navigation system, and the manufacturer's Drive Assist Pack.
Both models will feature Citroen's Euro 6-compliant engines, offering improved fuel efficiency and lower emissions.
Prices will start from £23,980 and rise to £33,875 for the top-end spec.
An upcoming full-electric version of the Relay will also be made available to buyers in the coming months.
Jenny Smith, general manager for Tele-Gence, commented: "These new Relay options will support fleets up and down the country that are in need of enhanced LCV support."
Your business can benefit from affordable telematics with no hidden start-up fees or long-term commitments. Find out how at www.tele-gence.com
back