Charge point anxiety replaces range anxiety as barrier to EV takeup
Written by: Simon Pavey, Last updated:2nd September 2021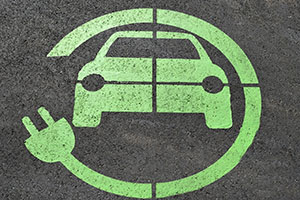 People are now more concerned about not being able to charge their electric vehicles (EVs) than they are about their batteries running out mid-journey, new research has suggested.
Charge anxiety a growing issue
Fleet body ACFO told Fleet News it has found that despite there being 28,000-plus charge points across the UK, the perceived fragmented nature of this network is slowing the take-up of EVs as company cars in particular.
Chair of the organisation Caroline Sandall explained that as manufacturers create and promote better batteries, a fear of running out of charge is being eroded.
However, she added: "Electric vehicle 'charge point anxiety' is replacing 'range anxiety' as the big issue for drivers."
Other factors putting fleet owners off choosing EVs included: different vehicles requiring different connectors to charge successfully; and the lack of a standard payment system across all charge point providers.
Earlier this year, the government announced it wanted to see all new rapid EV charge points allowing debit or credit card payments by spring 2020.
Ellie Baker, brand manager at Fuel Card Services, comments: "Fleet owners need to be reassured that the necessary infrastructure is in place before they make any kind of major investment in greener cars. Adding more charging points is clearly something the government should be working on."
back