BVRLA calls on Boris Johnson to 'step up for fleets'
Written by: Simon Pavey, Last updated:14th February 2022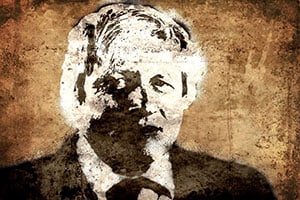 The British Vehicle Rental and Leasing Association (BVRLA) has written to prime minister Boris Johnson, calling on him to put more measures in place to support fleet owners in helping the government deliver on zero-emission goals for the transport industry.
In its open letter, the organisation's chief executive Gerry Keaney congratulates Mr Johnson on last week's general election victory but also stresses the importance of fleets in creating a thriving hybrid and electric vehicle market.
Better measures needed to boost adoption
He agrees that greener vehicles will stimulate jobs and investment as well as decreasing pollution, but said more needs to be done if decarbonisation is truly to be achieved because not enough buyers are currently interested.
For example, in its new 2019 manifesto for the first 100 days of the new government, the BVRLA recommends:
Extending the Plug-In Car Grant until 2025 to encourage fleet owners to make investments
Introducing a revised grant to reboot purchases of plug-in hybrids
Targeting additional funding for fleets to assist with the cost of installing charging infrastructure for electric vehicles
Providing certainty on company car tax
"Our car club, rental and leasing members are providing flexible shared transport options for SMEs and individuals to help them make more environmentally-friendly journeys. We can do more to accelerate transport decarbonisation if the government provides the right policy incentives," Mr Keaney concluded.
Ellie Baker, brand manager at Fuel Card Services, comments: "The fleet sector contributes enormously to the purchase of greener cars and, simply put, there's no way the government can achieve its environmental targets without its support."
back