UK and South Korea developing closer ties in automotive manufacture
Written by: Simon Pavey, Last updated:14th February 2022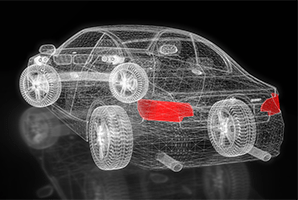 A new Memorandum of Understanding (MOU) has been signed by the Society of Motor Manufacturers and Traders (SMMT) and its Korean counterpart, the Korea Automobile Manufacturers Association (KAMA).
Both organisations will now work more closely in future in a range of areas, including connected and autonomous vehicles, as well as low and zero-emission technology.
Strengthening a longstanding partnership
Welcoming the announcement, SMMT chief executive Mike Hawes highlighted the current headwinds of change that are buffeting UK manufacturers and those in other countries as well.
He argued: "Success in this intense environment requires ever-closer collaboration, so this MOU offers tremendous opportunities which will help both countries' automotive sectors flourish."
Meanwhile, Marn-ki Jeong, president and chief executive of KAMA, noted the agreement will "open a new era for active cooperation" and will hopefully lead to "a bright future for the Korean and UK automotive industries".
Overall, South Korea is one of the largest Asian markets in terms of annual vehicle registrations – more than 1.5 million – and is a key export partner for the UK. The MOU will help to push up trading volumes in the coming years, as well as supporting a positive sharing of "ideas and wisdom".
Jenny Smith, general manager for Tele-Gence, commented: "This is great news for manufacturers, as it strengthens ties between the UK and a growing market overseas. It will hopefully lead to major new developments in the years ahead."
Your business can benefit from affordable telematics with no hidden start-up fees or long-term commitments. Find out how at www.tele-gence.com
back