Are manual handbrakes on their way out? Apparently so…
Written by: Abaranji Sivakumar, Last updated:14th February 2022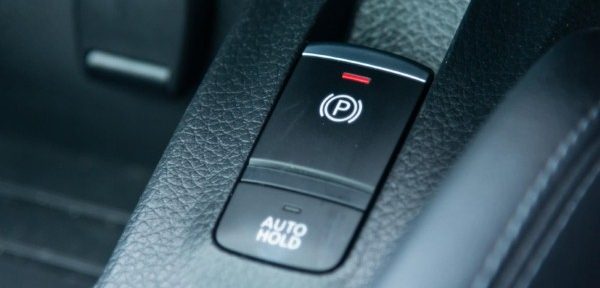 Manual parking brakes are nearing the end of the road it seems after it emerged that little more than one in three new cars are fitted with a physical lifting handbrake.
A study, conducted by CarGurus, discovered that only 37 per cent of new cars on sale in the UK right now come with a manually-operated handbrake.
Furthermore, we've reached the point that only two mainstream manufacturers – Dacia and Suzuki – have a manual handbrake available on every model in their range.
The norm in 2018 is that most car makers reserve the grab-and-lift handbrake for sportier cars or cheaper superminis.
Many premium car makers have phased-out the part completely and replaced it with an electronic parking brake, while a small number use a foot-operated parking brake.
Why are manual handbrakes disappearing?
This is because the electronic parking brake is considered to be safer, holding the car more securely, and doesn't need adjusting like the traditional lever. It requires less physical effort too.
There's the convenience factor too with most electronic handbrakes disengaging automatically when the driver pulls away. Additionally, they often offer an automatic hill-hold assist function – another safety benefit.
Aesthetically, a switch is tidier too, helping de-clutter cabins by taking up less interior space than a chunky lever between the front seats.
Rare sight
With so many benefits provided by the electronic alternative, CarGurus editor Chris Knapman expects the manual handbrake to become a rare sight in new cars.
"Within the next few years, we expect the number of cars on sale with traditional handbrakes to decline further, likely only to be found on a select number of niche models," he commented.
"Of course, the benefits can't be ignored, but as the latest technology trickles through manufacturer line-ups, many new drivers might never experience one of the most familiar of automotive features."
Ellie Baker, brand manager at Fuel Card Services, added: "This looks like another major change in new cars but electronic parking brakes provide many advantages for fleets and company car drivers. We'll get over it…"
back