All new vans should come with emergency self-braking
Written by: Abaranji Sivakumar, Last updated:14th February 2022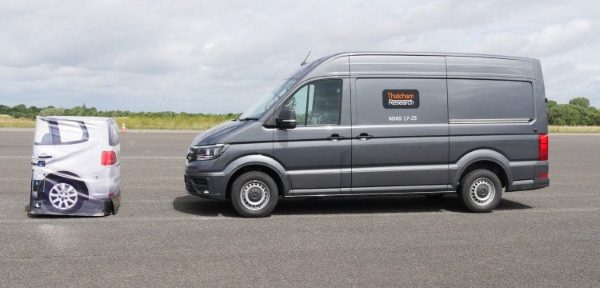 Almost 2,500 crashes could be prevented in the UK every year if autonomous emergency braking (AEB) was fitted to all vans.
This claim comes from the Department for Transport, which added that 348 deaths and serious injuries may not have happened in 2016  if vans weighing up to 3.5 tonnes came with AEB as standard.
Thatcham Research says this self-braking technology has the potential to save 1,000 lives and 120,000 casualties across the car industry over the next ten years. This would be a 38 per cent reduction in real-world accidents.
Do any van manufacturers offer AEB as standard?
Yes. One. Currently, Volkswagen is the only manufacturer to include with AEB as a standard feature for all of its vans – this has been the case since June 2017.
Carl zu Dohna, director of Volkswagen Commercial Vehicles, said: "We are proud to be leading the way with AEB as standard across our van range.
"Ensuring our customers have the safest and most reliable commercial vehicles is all part of our Working With You promise.
"Autonomous emergency braking systems mean safer vehicles, fewer accidents and therefore reduced downtime and lower costs for fleets – as well as the potential to save lives. These are vital goals for any vehicle manufacturer."
AEB systems can also cut third party insurance claims by 45 per cent, resulting in lower costs and less time off the road for van drivers and fleet operators.
Vehicles fitted with autonomous emergency braking also benefit from an average insurance premium saving of 10 per cent compared to those without. The insurance rating of the all-new Crafter was reduced by four groups thanks to standard fitment of AEB.
"Introducing a telematics system across your fleet is another way to improve insurance costs too," added Jez Strong, general manager for Tele-Gence.
back