All new cars would come with latest safety features under new EU proposals
Written by: Abaranji Sivakumar, Last updated:15th February 2022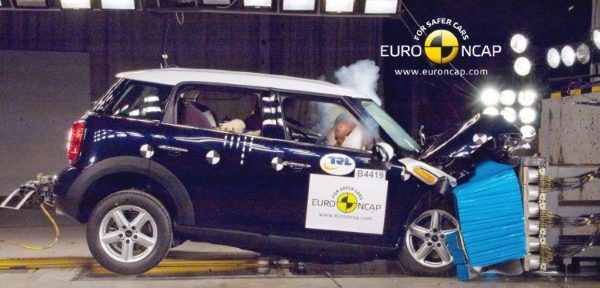 New EU measures designed to revolutionise road safety in the coming years have been welcomed by safety groups.
The European Commission has proposed that all new cars being sold across the EU should be fitted with the latest safety features, such as autonomous emergency braking and drowsiness detection.
Other standard features would include distraction recognition and prevention, an accident data recorder, improved seatbelts, intelligent speed assistance and lane assist.
Safety assessment group Euro NCAP would also examine full-width frontal occupant protection during its crash tests.
The EU Commission says the new features wouldn't affect the prices of new cars and would benefit society to the tune of €73 billion through lives saved and injuries avoided.
Safety group IAM RoadSmart welcomed the measures, but had hoped that the EU would go even further and embed driver training in its policy framework in a similar way.
"The key to accident prevention is to stop them happening in the first place – not minimising their effect once they have occurred," said Neil Greig, director of policy and research at IAM RoadSmart.
"Saving people's lives on the road cannot be left to the car alone. New technology brings many benefits, but also requires new training approaches to ensure that those benefits are maximised.
"Safer cars require safer drivers, as well as safer roads to ensure the system delivers the excellent targets set by the EU for a further 50% reduction in deaths by 2030."
Cassie White, sales and marketing coordinator for Tele-Gence, commented: "Telematics has long been proven in improving driver behaviour and businesses can easily bolster fleet safety by introducing it to their company vehicles."
back