19 months consecutive growth for MG
Written by: Fuel Card Services, Last updated:14th February 2022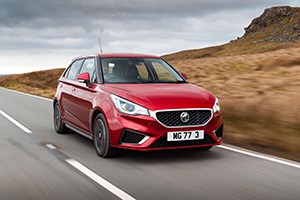 MG Motor UK has announced another record month for sales in May – its 19th in a row.
The marque sold 1,212 vehicles last month, a figure that is almost 50 per cent higher than the same time last year.
A brand going from strength to strength
Daniel Gregorious, head of sales and marketing at MG Motor UK, said: "It's fantastic to see MG growing so positively yet again in May, as more and more new customers see the great value for money offered by our cars."
He added the marque's plan to drive increasing popularity through new model launches and network development "is really paying off".
Indeed, the company has witnessed a 53 per cent rise in year-to-date sales volumes and continues to hold the title of being the UK's fastest-growing manufacturer.
The next upcoming release by the brand will be its first full-electric model – the MG ZS EV.
It is set to be powered by a 44.5 kWh water-cooled battery with rapid charging capability and will be chock full of all the latest technologies. This will include Autonomous Emergency Braking, Adaptive Cruise Control, MG Pilot traffic jam assist and Lane Keep Assist.
First orders for the MG ZS EV will be available from September.
Jenny Smith, general manager for Tele-Gence, commented: "To see MG continue its strong momentum of growth is extremely heartening. The company remains focused on delivering new models and increased appeal, meaning there's plenty to look out for from MG in the months ahead."
Your business can benefit from affordable telematics with no hidden start-up fees or long-term commitments. Find out how at www.tele-gence.com
back