1 in 4 drivers expect motorway smash due to bloated lorry traffic
Written by: Simon Pavey, Last updated:27th October 2023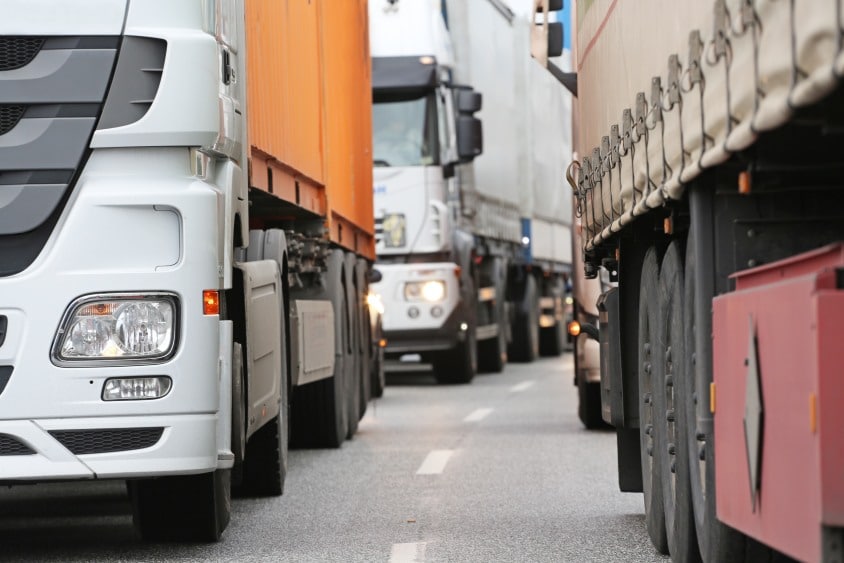 Drivers are increasingly anxious about their safety out on Britain's roads after a sharp rise in the amount of freight being transported on UK motorways.
Government figures show that lorry traffic on motorways has increased by more than 15 per cent in five years, with lorries racking up a record high of 7.9 billion vehicle miles in 2017 alone.
In a survey from road safety group Brake, more than three-quarters of respondents reckoned that too much freight was being shifted about on Britain's motorways.
This has sparked calls for further investment in railways to alleviate the pressure on UK roads.
More concerning was the survey's finding that more than one in four drivers thought it was likely that they would be involved in a fatal or serious crash on a motorway or dual carriageway at some point in the future.
Lorries are bigger and heavier
The government's 'Road Traffic Estimates: Great Britain 2017' report also revealed that the size and weight of lorries is increasing.
Traffic of lorries with four or more axles increased by 44 per cent in 2017, compared to 1997, while lorries with less than four axles had fallen by 27 per cent.
Additionally, road safety campaigners have accused the government of prioritising capacity over safety after introducing truck platooning trials and all-lane running on motorways.
More than three-quarters of the motorists surveyed (77 per cent) deemed truck platooning as "frightening", with the potential for "very high casualties" if the technology went wrong.
On the subject of all-lane running, only a third agreed that using the hard shoulder as a driving lane would improve safety.
Driver safety concerns
Joshua Harris, director of campaigns for Brake, said drivers were right to be so concerned over their safety on motorways.
"Drivers are particularly wary over the increase in freight traffic and it's clear that trials of truck platooning will only exacerbate this concern," he commented.
Mr Harris urged the government to prioritise safety over capacity once again and ensure that any changes such as all-lane running are robustly tested before being rolled-out.
Jez Strong, general manager for Tele-Gence, commented: "Freight companies can ensure their lorries are being driven safely by introducing telematics."
What is Tele-Gence?
Businesses that own fleet vehicles can take some responsibility in ensuring their drivers are following the rules of the road with telematics. Our accurate reports can allow you to see driver performance statistics in your own customisable dashboards so that you can be aware of potentially dangerous driving. There are many other benefits of using telematics too, including money savings and reduced paperwork.
Your business can benefit from affordable telematics with no hidden start-up fees or long-term commitments. Find out how at www.tele-gence.com
back