Sandwich Express keeps diesel costs down
19th December 2014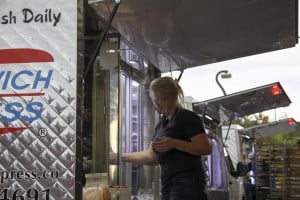 Cheshire-based Sandwich Express has come a long way from making horse-drawn deliveries, almost 100 years ago. Today, the family business has a growing fleet of catering vans, serving customers across the county and beyond. The vans are custom-built for Sandwich Express with refrigeration and heating, making each one a café on wheels. They all run on low-cost diesel, thanks to Shell fuel cards supplied by Fuel Card Services, part of The Fuel Card Group. Martin Drury, Sandwich Express MD, said: "Managing costs is critical in catering and fuel represents a significant element for a business like ours, constantly on the road. Our Shell fuel cards mean that we regularly pay up to 4p per litre less than pump prices, regardless of where the drivers refuel. As a bonus, being notified each Friday of our fixed diesel price for the coming week is a real help in cashflow planning. Even better, we do not have to factor in the transaction charges and network fees that other suppliers charge." (more…)
Rapson saves with Fuel Card Services
12th November 2014
Where in Scotland could you have found a hippo, 60 years ago? Just a stone's throw from the picturesque Helmsdale Harbour, on Scotland's North Sea coast, you can still find Rapson's. Back in 1954, Rapson & Sons had a fleet which included a Leyland Hippo, a truck design that had been around since the 1930s. Today, Rapsons vehicles are rather more impressive.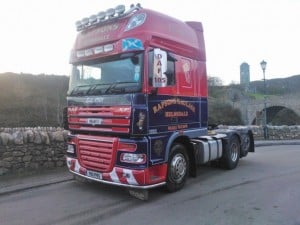 Rapsons still offers haulage, but also enjoys a reputation for vehicle recovery and a full range of garage services, including MOT testing and all manner of vehicle repairs. Its fleet includes five HGVs used for moving freight, plus a service van and heavy and light recovery vehicles. All of these vehicles are refuelled using Texaco fuel cards, provided by Fuel Card Services, a Fuel Card Group company. (more…)
Darrock & Brown builds fuel savings
5th November 2014
When it comes to specialist restoration and conservation work, few builders can claim the expertise and experience of Cornwall's Darrock & Brown. The Bodmin-based company focuses entirely on the historic and heritage sector, including Grade I and Grade II Listed Buildings. It has worked across the UK and as far away as Ireland, but mainly accepts projects in the South West.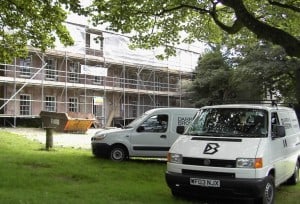 Darrock & Brown runs a fleet of 10 vans and pick-up trucks, from a variety of managers. Managing director Bill Gladwell says, "We look for cost-efficiency in everything we do, so capital investment is always on a case-by-case basis, according to specific requirements. We have most have VW and Toyota, with both brands being extremely reliable. We take nothing for granted, so our next vehicle could easily be from a different manufacturer, depending upon on the figures." (more…)