We explain the reasons why your business stands to benefit from buying business broadband.
If you run a small business, you may be wondering why you would choose a business broadband package over a domestic broadband package. In this article, we run through the advantages of business broadband and how it can dramatically improve your business' efficiency.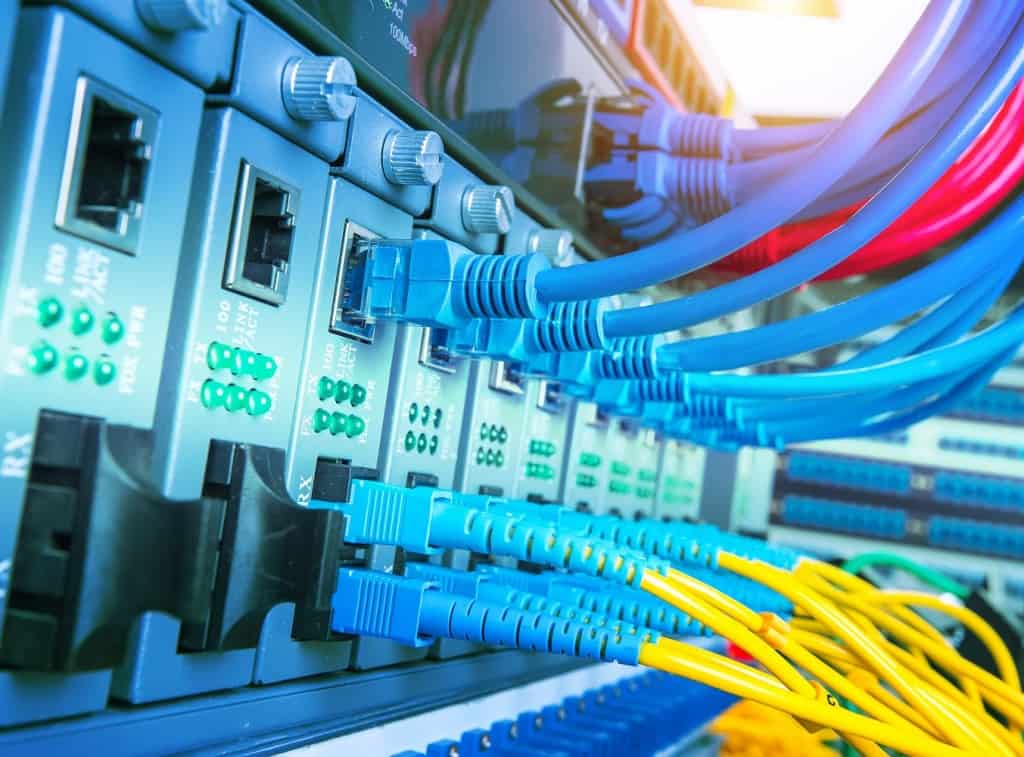 Reliability and customer support
It is vital for business broadband users to consider the level of customer support that comes with their package. You will receive priority customer support over domestic users if you take a business broadband package, which is essential if your business relies on its broadband connection. Many business broadband suppliers have strict service level agreements to stick to, so you can guarantee a quick response when you need help.
Contention Ratio
The contention ratio of your broadband is less complicated than it sounds – it simply refers to the number of other internet users that share a server with you. For example, if you were sharing one server between 40 users, the content ratio would be 40:1.
Business broadband packages will generally have much lower contention ratios than domestic broadband customers. The obvious benefit is the faster connection speed you will receive with a business connection.
Speed
Business broadband connections can offer much faster speeds for its users. Although domestic packages are available with high speeds, they still suffer from peaks in traffic and high contention ratios. Customers with business broadband packages are given priority over domestic traffic, even during peak usage times. Therefore sticking with a domestic broadband package could have a significant impact on your productivity if you rely on a fast connection during certain times of the day.
Download limits
Some domestic broadband providers still impose limits on their customers' downloads. This simply isn't practical for businesses that have multiple users or have vital business operations relying on the connection. Business broadband packages generally offer their customers far more generous, unlimited download limits.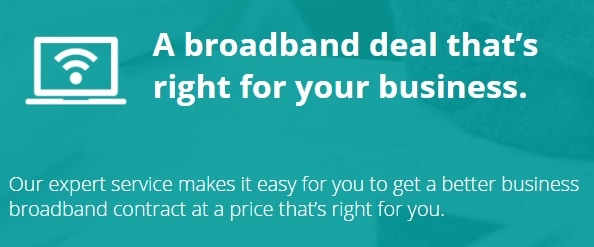 Static IP addresses
We're going to get a bit technical now. An IP address acts a bit like a 'home address' for your computer or internet enabled device, allowing you to connect to the internet. Domestic broadband users will find that their IP address changes regularly (also known as a dynamic IP), whereas a static IP address always stays the same. Many business broadband packages offer the option of a static IP address either for free, or for a small extra free.
But why would you want to have a static IP address for your business?
Run your own website. If you'd like to host your own website, you can turn your PC into a server and host it yourself. This saves you from hosting fees and gives you more control over technical issues.
You can access your computer remotely from anywhere in the world using widely available software if your business has a static IP.
Receive emails to a personalised domain. With a static IP address, you're able to set up your own email address using your own, personalised domain. This means you no longer have to rely on web clients such as Hotmail or Yahoo and all you need to begin is some mail server software.
However, it's important to note that if you do decide to use a static IP address for your business, your server machine must be left on at all times. Any time that it isn't connected to the internet, sites running on your server will go down.
I'm still not sure about business broadband…
While domestic broadband is absolutely fine for start-ups and very small businesses, it simply isn't up to scratch for larger business operations. To summarise, the advantages of business broadband include:
Greater reliability and dedicated customer support
Lower Contention Ratio
Faster internet speeds, especially during essential trading peak hours
Unlimited download limits
A dedicated static IP address.
—————————————————————————————————————————
If you're still unsure how business broadband could benefit you, or if you simply want to know the best deal available, a dedicated Make It Cheaper broadband expert can talk you through the options for your business. Call us on 0800 088 6958.

Posted on 10th July 2016
< Back to Latest News